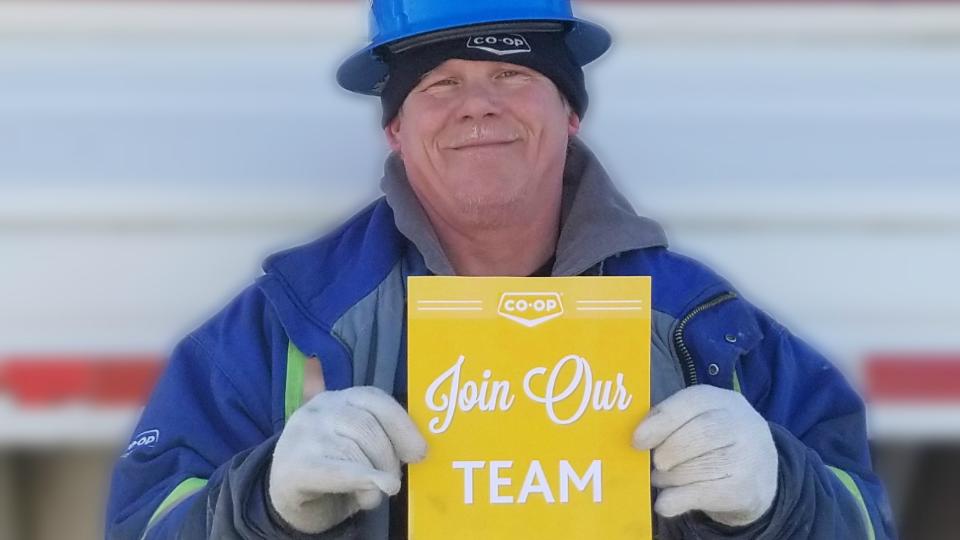 Petroleum Delivery Driver
Agro Centre
Description:
Do you have a passion for customer service? Do you want to be a part of a growing company with TONS of room for advancement? Are you the type of person who enjoys a fast-paced and lively environment? If you have answered yes to all of the above, we want YOU!
Lakeland Co-op is currently seeking a Full Time Petroleum Delivery Driver to join our Team at our Agro Centre location on the West End of Bonnyville.
Duties/Responsibilities include:•
To come to work with a positive, professional approach and attitude.
•To be dependable for all scheduled shifts.
•To provide outstanding and courteous customer service.
•To follow and maintain a customer contact program.
•To maintain and clean the delivery unit and to maintain daily reconciliation reports.
•To organize and maintain inventory.
•To deliver product as directed by the Petroleum Manager in a professional and efficient manner.
•To provide information, assistance and service to customers in a manner which will promote the sale of merchandise and meet the needs, requirements and expectations of the consumer.
•To operate and maintain all equipment and tools in a professional and efficient manner.
•To be familiar with adhere to Lakeland Co-op Policies and Procedures.
•To assist with other duties as assigned.
Lakeland Co-op is committed to taking care of our Team Members and offers a variety of attractive benefits. These include:
•Comprehensive Benefit Plan including Extended Health Care, Dental, Life Insurance & Long Term Disability Insurance.
•Employer Matched Pension Plan. (6% Matched)
•Competitive Wages.
•Retail Purchase Rebate.
•Excellent Opportunities for further development and advancement.
If you are interested in the above opportunity, please send your resume to Alysha via e-mail at lpsc11@telus.net, by fax to 1-780-826-7939 or drop one off to the Admin Office on the West End of Bonnyville. We look forward to meeting you!
Application Deadline:
June 20, 2019