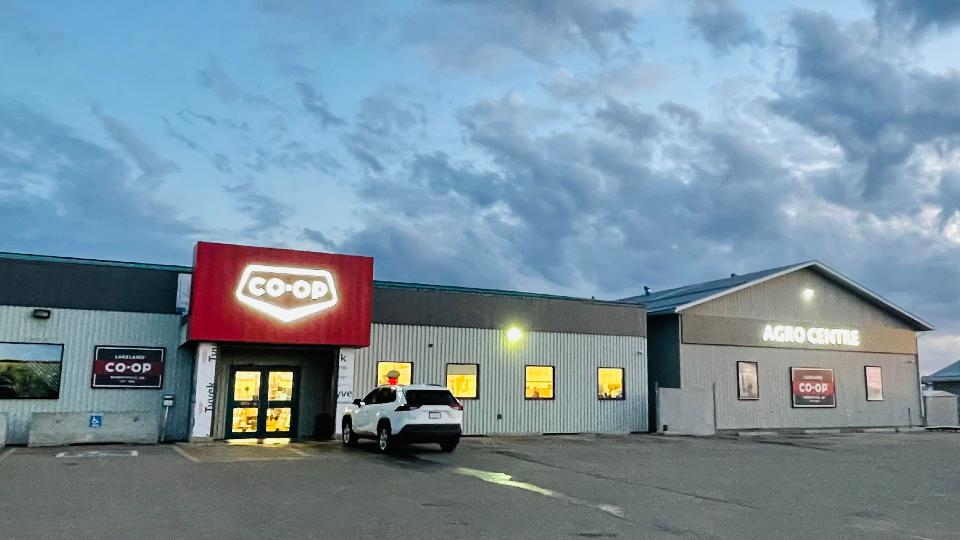 Yard Clerk - Agro Centre
Agro Centre Bonnyville
Hours:
Part-Time 32-40 hrs/wk
Description:
Lakeland Co-op is currently seeking a YARD CLERK (32-40 hours/week) for our Agro Centre at 6020-54 Avenue, Bonnyville, Alberta.
Who we are:
Lakeland Co-op does business differently. As a co-operative, we believe in working together to serve Western Canadians, delivering profits back to our communities and investing in sustainable growth. We've been working to build our community since our association was established in 1984.
What you'll do:
We are looking for a Yard Clerk who is eager to be a part of a great retail team, enthusiastic about representing and handling our products, and has the skills and desire to provide outstanding customer service.
Our Yard Clerks will:
• Establish a friendly connection with customers and provide exemplary service in all capacities
• Receive and fulfill orders in an efficient manner
• Stay up-to-date on and have a workable understanding of Agro Centre products and their location in order to fully assist customers efficiently and thoroughly
• Provide information to customers/Members when required
• Utilize a high attention to detail in maintaining the Agro Centre yard area(s)
• Assist with inventory control, order receiving, and a variety of other tasks as assigned
• Keep safety as a top priority
• Represent Lakeland Co-op in a professional and positive manner
Who you are:
We are seeking candidates with the following preferred qualifications:
• Good communication skills and strong customer services skills
• Motivated to work and accomplish tasks with minimal to moderate supervision
• Honest and trustworthy, strong work ethic, and striving to be the best at what you do
• High school diploma or its equivalent preferred
• The ability to lift heavy materials (10+ kg)
• Ability to work a variety of shifts as needed
• Acceptance of Lakeland Co-op's Health and Safety Policies and Procedures
We offer competitive wages, encourage our Team Members to take advantage of learning opportunities in order to grow and develop, and to foster a culture of teamwork and innovation. We embrace diversity and inclusion, and we're working to create a workplace that is as diverse as the communities we serve.
How to apply:
Please submit your cover letter and resume to careers@lakeland.crs. This posting will remain open until all positions are filled. We thank all candidates for their interest; however, only those selected to continue in the recruitment process will be contacted.
Application Deadline:
February 29, 2024
Discover more: