Lakeland Co-op Home & Building
Actions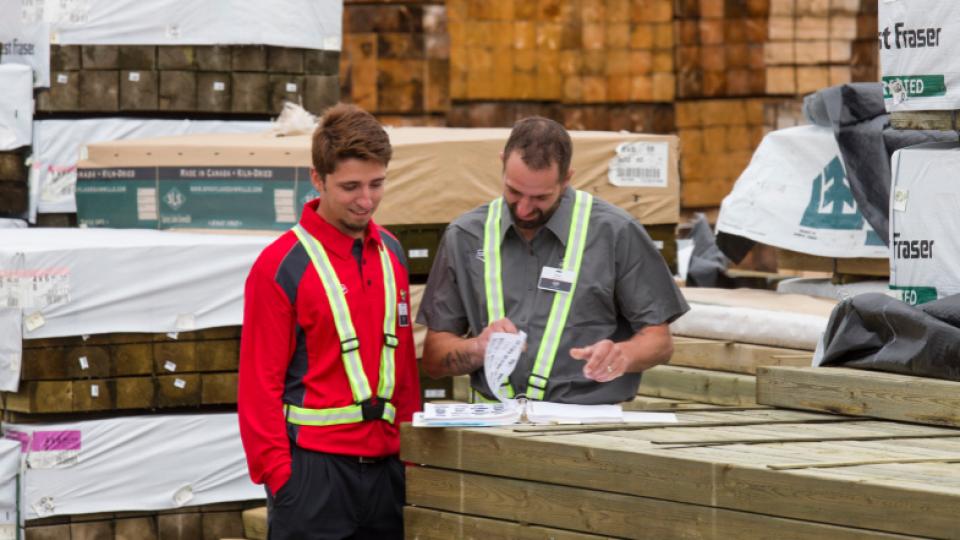 Lakeland Co-op Home & Building
February 8, 2022
The Lakeland Co-op Home Centre is open 7 days each week and is conveniently located on the east side of Bonnyville at 5411-Eastpointe Way.
Click to view Current Home and Building Centre Flyers
Home & Building Solutions

Our friendly and knowledgeable staff can assist with every step of your project — from DIYers tackling their to-do list to seasoned professionals planning a major construction project. We have what you need to complete your project and stay on budget.
We offer products and solutions for all of your household needs. Paint, electrical, plumbing, flooring, garage doors, fencing and other outdoor fixtures and building components, and so much more. Whether it's finishing touches or major projects, we've got you covered!

Gardening Solutions

Coming in May, 2022 Our new Greenhouse and Garden Centre will enhance your enjoyment of the gardening season. We can help with all of your seasonal, gardening and outdoor needs.
Lumber
We have a vast selection of lumber and lumber products — visit Customer Service or the Contractor's Desk for all of your lumber needs.
Landscaping Supplies
We offer a great selection of landscaping supplies, including paving stones, sidewalk blocks, landscaping fabric, fencing, garden edging and so much more.

Contractor Centre — Estimating and Contracting Services
The success of your building project takes more than a plan and hard work — it also takes the right materials and expert advice. Let us help! At the Home Centre Contractor's Desk, we can put together the estimation and contracting services to make your project run smoothly.
Communities in Full Colour
Communities in Full Colour is a community-investment commitment that gives back to the places Co-op calls home. We are working to brighten up our communities by donating CO-OP® Imagine Paint to the projects and initiatives that matter most to you. For more details about the program, see the program overview or stop by the Co-op Home Centre.
Click here to read more about Co-op Home and Building Solutions
Discover more: