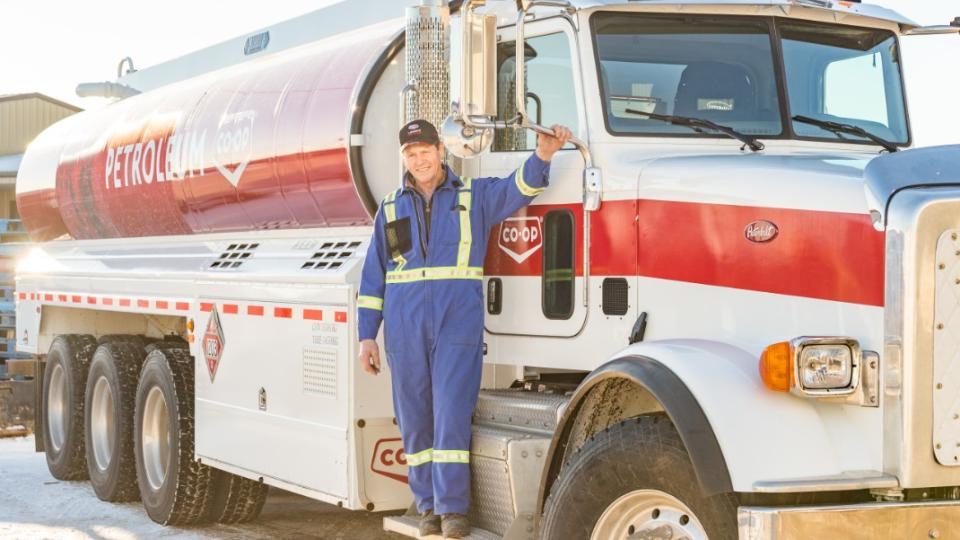 Lakeland Co-op Fuel
February 8, 2022
Lakeland Co-op is equipped to service your fuel and convenience needs, offering competitive pricing and exceptional customer service.
OILS and LUBRICANTS
Blended right here in Western Canada, CO-OP® Premium Lubricants are specifically engineered to withstand our unique climate. Featuring a mixture of carefully selected base oils and rigorously tested performance additives, Co-op Premium Lubricants meet or exceed industry specifications and provide complete protection in a variety of operating conditions.

Major oil company lubricant cross-reference guide

Co-op offers a full range of lubricant products for modern and legacy vehicles and equipment, meeting industry-leading Original Equipment Manufacturers' (OEM) performance specifications. All Co-op Premium Lubricants are backed by the Co-op Oil Guarantee.
Click here for information on Co-op Premium Lubricants
Thinking about making the switch to Co-op Premium Lubricants? Read more here.

GAS BAR
We're always happy to go the extra mile for you at the Lakeland Co-op Gas Bar and Convenience Store. We pride ourselves on being Bonnyville's only full-service gas station.
Coffee's always on! While you let us pump your fuel or propane, be sure to visit the convenience store to pick up your snacks and cold or hot drinks, washer fluid, lottery tickets, and fishing bait.
🔹Lakeland Co-op Gas Bar is conveniently located at 6020 54 Avenue - just 2 blocks north of 50 Ave/Hwy 28 ~ always offering full service at no extra cost!
CARDLOCK
With cardlock locations in both Bonnyville and Cold Lake, Lakeland Co-op Cardlock is keeping your whole fleet on the move — with around-the-clock fuelling, easy in-out access, and a network of over 380 fuel stops.
Give us a call or stop by to set-up your Co-op Cardlock Account, 780-826-3349
🔹6020-54 Avenue, Bonnyville

🔹4205 51st Street, Cold Lake
BULK FUEL DELIVERY
Since 1984, Lakeland Co-op has been synonymous with high-quality gasoline and diesel, friendly customer service, and efficient delivery.
🔹Call Lakeland Co-op at 780-826-3349 to get started on becoming a bulk fuel customer, or if you're already in our system, one quick call is all that's needed to place your fuel order.
Click here to read more about Co-op Fuel

Discover more: