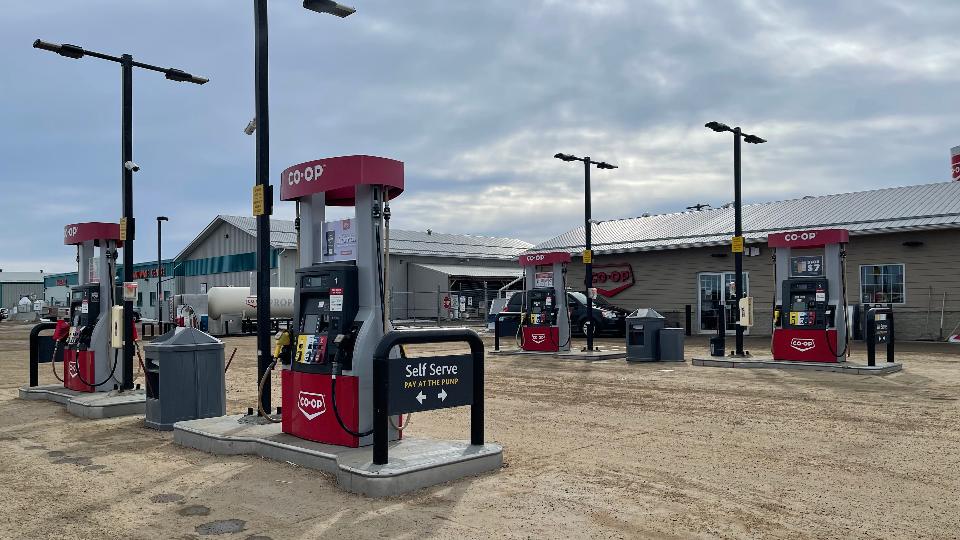 Assistant Gas Bar Manager
Bonnyville Gas Bar
Description:
Lakeland Co-op is currently seeking an Assistant Gas Bar Manager at the Gas Bar and Convenience Store at 6020-54 Avenue, Bonnyville, Alberta.
Who we are:
Lakeland Co-op does business differently. As a co-operative, we believe in working together to serve Western Canadians, delivering profits back to our communities and investing in sustainable growth. We've been working to build our community since our association was established in 1984.
What you'll do:
The Assistant Gas Bar/C-Store Manager is a core Member of the Leadership Team who is required work under a minimal level of supervision. This position is key to Lakeland Co-op's operation as they are expected to oversee the Gas Bar/C-Store Operation and provide valuable feedback to Lakeland Co-op's continued success.
This Team Leader is expected to possess the following competencies as an Assistant Gas Bar/C-Store Manager role:
• Responsible for the oversight and day-to-day management of the Gas Bar/C-store. This includes covering shifts for employees to ensure department runs smoothly.
• Establish short-term strategies, goals, and objectives for the store in alignment with Energy Manager.
• Oversee adherence to brand and merchandising standards, marketing efforts, image standards, safety and asset protection.
• Purchase and market convenience store merchandise and manage relationships with vendors.
• Coaches team members, providing day-to-day direction and guidance, training, and development.
• Manage superior customer service.
• Ensure adherence to all regulations, Company, H&S, Loss Prevention policies and procedures.
• Responsible for ensuring consistent operations with the goal of continually improving the Gas Bar/C-Store.
• Oversee and plan daily operations for gas bar locations including, fuel pricing (with Energy Manager), inventory management, and implementing marketing programs.
• Manages growth of sales and improves profitability.
• Keeps abreast of local competitor activity and makes recommendations to support internal pricing, promotion, and product policies.
• Provide recommendations for major maintenance repairs and expense items and ensure the location maintains proper housekeeping.
• Oversee adherence to brand and merchandising standards, marketing efforts, image standards, safety, and asset protection.
• Responsible for the procurement of merchandise and ensuring all ordering schedules are followed and inventory control programs meet customer requirements.
• Responsible for ensuring the proper receiving and warehousing procedures are in effect.
• Provide leadership to the team, training and developing team members.
• Promote and ensure adherence to brand and merchandising standards, marketing efforts, image standards, safety, and asset protection.
• Responsible for building strong customer relationships and delivering solutions.
• Actively engage in programs aimed at promoting good customer relations, increasing sales volume, and continually striving to improve store friendliness and customer service.
Who you are as a leader:
• Excellent communication skills and strong customer services skills
• Experience guiding and supervising an employee team is required
• Retail experience in a competitive and complex environment is preferred
• Demonstrated initiative and drive for results
• Skills in the areas of: Strategic planning and executing production as well as implementing continuous improvement / changes to procedures / processes
• Ability to handle multiple demands – adaptable, organized, efficient and committed
• Computer skills are required – Outlook, Word, Excel, etc.
• Honest and trustworthy, strong work ethic, and striving to be the best at what you do
• The ability to lift heavy materials (20+ kg)
• Acceptance of Lakeland Co-op's Health and Safety Policies and Procedures and to promote a safe working environment.
• Available to work a variety of shifts including Monday-Sunday, and statutory holidays on a rotational basis
We offer competitive wages, encourage our Team Leaders to take advantage of learning opportunities in order to grow and develop, and to foster a culture of teamwork and innovation. We embrace diversity and inclusion, and we're working to create a workplace that is as diverse as the communities we serve.
How to apply:
Please submit your cover letter and resume to careers@lakeland.crs. This posting will remain open until all positions are filled. We thank all candidates for their interest; however, only those selected to continue in the recruitment process will be contacted.
Application Deadline:
September 30, 2022
Discover more: