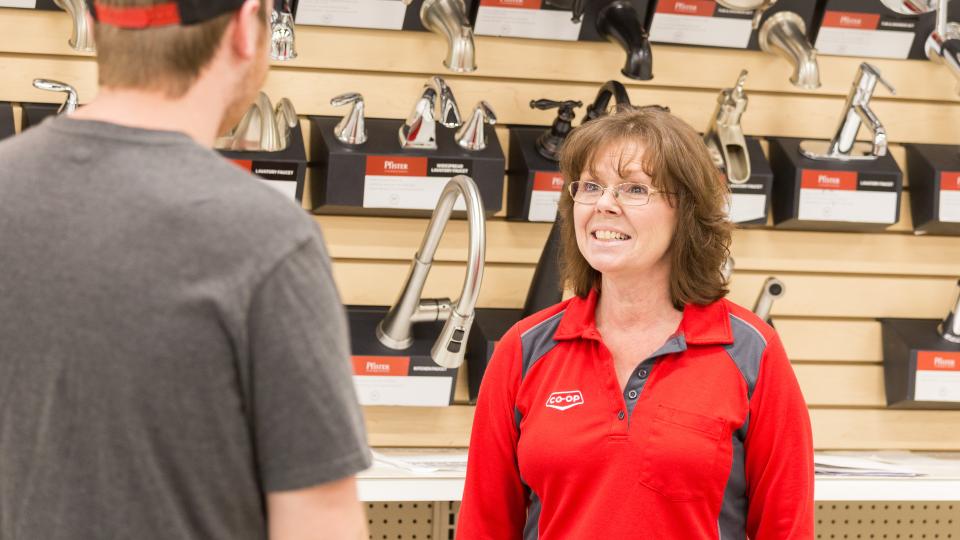 Home Centre Clerk
Home Centre
Description:
Do you have a passion for customer service? Do you want to be a part of a growing company with TONS of room for advancement? Are you the type of person who enjoys a fast-paced and lively environment? If you have answered yes to all of the above, we want YOU!

Lakeland Co-op is currently seeking a Part Time Home Centre Clerk to join our Team at our Home Centre location on the East End of Bonnyville.
Duties/Responsibilities include:
•To come to work with a positive, professional approach and attitude.
•To be dependable for all scheduled shifts.
•To provide outstanding and courteous customer service.
•To have a good working understanding of till operation.
•To assist in labeling, inventory counting, display creation, stocking shelves and general housekeeping duties.
•To be familiar with and adhere to Lakeland Co-op Policies and Procedures.
•Other assist with other duties as assigned.

Lakeland Co-op is committed to taking care of our Team Members and offers a variety of attractive benefits. These include:
•Comprehensive Benefit Plan including Extended Health Care, Dental, Life Insurance & Long Term Disability Insurance.
•Competitive Wages.
•Retail Purchase Rebate.
•Excellent Opportunities for further development and advancement.

If you are interested in the above opportunity, please send your resume to Alysha via e-mail at lpsc11@telus.net, by fax to 1-780-826-7939 or drop one off to the Admin Office on the West End of Bonnyville. We look forward to meeting you!
Application Deadline:
June 21, 2019