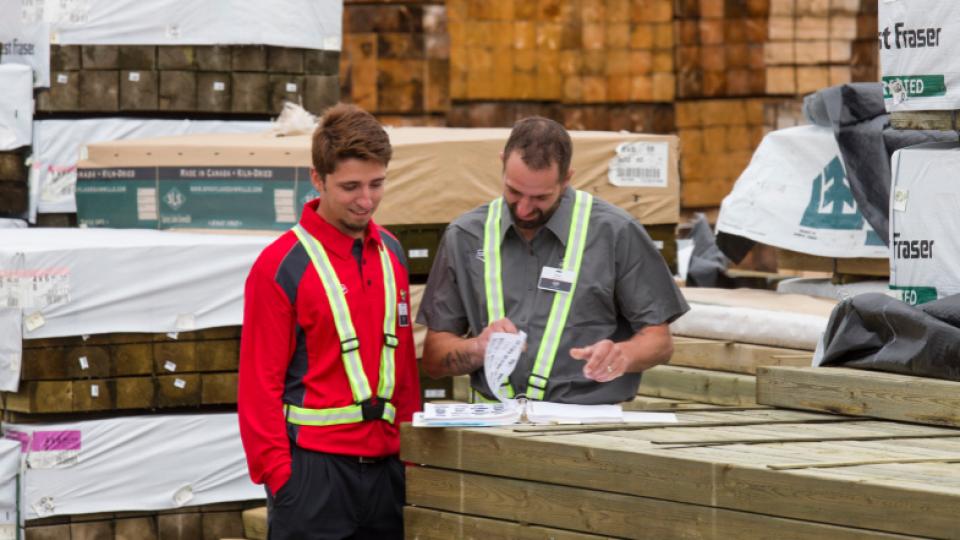 Lumber Yard Supervisor
Lakeland Co-op Home Centre - Bonnyville
Hours:
Full-Time, Temporary
Description:
Lakeland Co-op is currently seeking a LUMBER YARD SUPERVISOR (Temporary) for our Home Centre at 5411 Eastpointe Way, Bonnyville, Alberta.
Who we are:
Lakeland Co-op does business differently. As a co-operative, we believe in working together to serve Western Canadians, delivering profits back to our communities and investing in sustainable growth. We've been working to build our community since our association was established in 1984.
What you'll do:
We are looking for a Lumber Yard Supervisor (Temporary) who is eager to be a part of a great retail team, enthusiastic about representing and handling our products, and who has the skills and desire to provide outstanding customer service.
The Lumber Yard Supervisor will:
• Oversee and monitor the Lumber Yard including coordinating associates and activities within the Yard and providing direction and coordination for receiving, stocking, pulling, loading and delivery
• Direct the day-to-day workflow and workload of Lumber Yard Associates and Drivers
• Establish a friendly connection with customers and provide exemplary service in all capacities
• Partner with Sales to ensure orders are received and fulfilled efficiently and thoroughly
• Stay up-to-date on and have a thorough understanding of Lumber Yard products and their location in order to fully assist all customers efficiently and thoroughly
• Utilize a high attention to detail in organizing and maintaining the Home Centre Lumber Yard and Warehouse layout standards
• Partner with Lumber Manager to coordinate inventory support and assistance
• Efficiently manage paperwork including ordering, requisitions, deliveries, returns, etc.
• Keep safety as a top priority
• Represent Lakeland Co-op in a professional and positive manner
Who you are:
We are seeking candidates with the following preferred qualifications:
• Relevant experience including 2-years in a supervisory role and experience in construction and building materials will be considered an asset
• Good communication skills and strong customer services skills
• Motivated to work and accomplish tasks with minimal supervision
• Honest and trustworthy, strong work ethic, and striving to be the best at what you do
• High school diploma or its equivalent required
• The ability to lift heavy materials (20+ kg)
• Ability to work a variety of shifts as needed
• Acceptance of Lakeland Co-op's Health and Safety Policies and Procedures
We offer competitive wages, encourage our Team Members to take advantage of learning opportunities in order to grow and develop, and to foster a culture of teamwork and innovation. We embrace diversity and inclusion, and we're working to create a workplace that is as diverse as the communities we serve.
How to apply:
Please submit your cover letter and resume to careers@lakeland.crs. This posting will remain open until the position is filled. We thank all candidates for their interest; however, only those selected to continue in the recruitment process will be contacted.
Application Deadline:
June 15, 2022