7 Reasons House Painting Should Be Done In Summer
Actions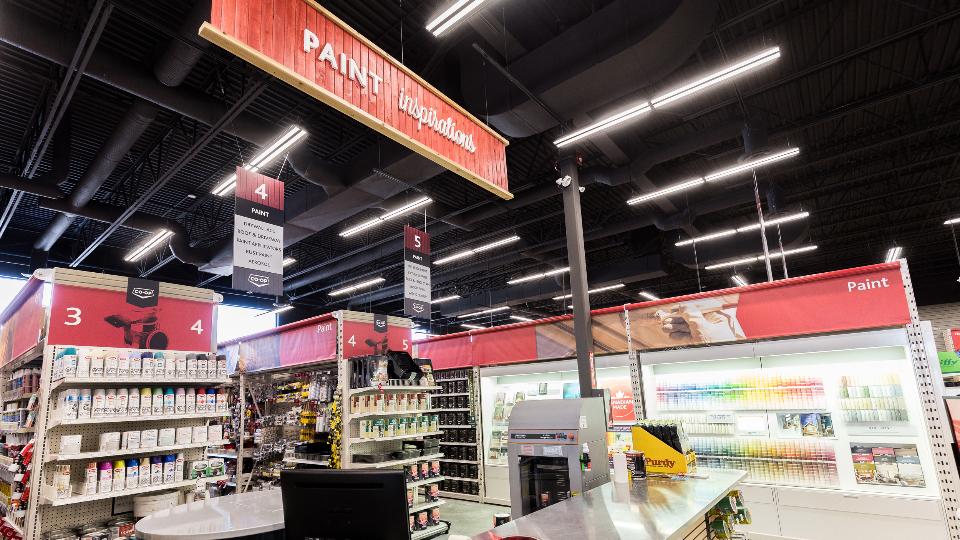 7 Reasons House Painting Should Be Done In Summer
April 20, 2018
According to a survey from May 2017 more than 48% of Canadian homeowners planned to perform basic maintenance on their homes last year. This basic maintenance can range from installing new gutters to house painting.

Adding a fresh lick of paint to a home is one of the most affordable remodelling jobs. That said, you should choose your timings right.
Here are 7 reasons to paint the exterior of your house in summer:
1. The Days Are Longer
Summer in the Northern Hemisphere starts on June 21 and ends on September 22. During this time, you can expect more than 12 hours of sunlight each day. And, the further North you go, the longer the days get.
In fact, if you live in Canada, the U.S., or certain parts of Europe, you can expect anywhere between 14 and 15 hours of sunlight a day or more.
By house painting in summer, you'll have more time during the day to get the job done. The more sunlight you have, the better the quality of the job. Plus, longer days will allow you to get the job done faster.

2. The Weather Is Warmer
Once June hits, the days get warmer; better yet, they stay warmer. You'll be less likely to fall victim to night frosts or other adverse weather conditions.
This is important because maximum and minimum temperatures for exterior paint vary. They depend on the type and brand of paint you use.
If the temperature is too low, the paint will not bind to the surface of your home, causing it to crack and peel. If the temperatures are too high, the paint will dry and brush out too quickly.

3. There Is Less Chance of Rain
Remember the old saying, "April showers, May flowers"? Well, some of the highest rainfalls in the Northern Hemisphere are in Winter and Spring. Once June hits, the weather starts to get a bit drier.
Painting your house during the wetter months could stop your paint from drying altogether or could cause streaking. Additionally, moisture plays an important role when house painting. If you apply paint to a moist surface, it just won't bind.
If for any reason you experience heavy rain, you should postpone your paint job. Remember that your painting surface can get moist from humidity in the air.
Before you get set up to paint your home's exterior, check the weather forecast for the next 72 hours. If there is any chance of rain or colder, more frosty nights, don't start the job until the weather is clear.
Even if the weather has cleared, you should wait for your surface to dry. This is especially true with porous materials such as wood.
4. More Static Temperatures
The key to house painting is static temperatures. All paint manufacturers recommend a minimum outside temperature to use their products. Whether you're painting your home yourself or are hiring a contractor, you should check the manufacturer's instructions before starting.
Luckily, today, paint quality is much higher. This means that the minimum temperature point is lower. Before, paint manufacturers would suggest you never paint the exterior of your home if it is less than 10C.
Today, the minimum temperature is around 5C. Some paints are even great for areas where temperatures are as low as 2C.

5. House Painting is Best During Conditions of Little Variance
The fluctuation between high and low temperatures is as important as the minimum temperature if you are planning on painting your house.
Paint doesn't perform well if the temperature outdoors goes from over 30C during the day and lower than 5C at night. And, that's why house painting is best in summer. This is because daytime and nighttime temperatures are often most similar.
To get it right, you have to read the weather report. Don't take any risks because the paint will not bind to the surface of your home. If you don't paint your home in the right conditions, you won't achieve the results you intended.

6. It's When Your Home Needs it Most
By the time autumn, winter, and spring have passed, your home's exterior will be stressed.
It will have withstood the cold from the snow and ice. It will also have to have fought against the moisture of the rain and humidity. You may have even noticed that the moisture has led to mould and mildew growth.
Additionally, the sun can cause paint to crack, fade, flake, and peel. This can reduce the protection that the paint provides to the exterior of your home.
If you want to paint your home, do it towards the beginning or end of summer. During this time, your home will have gone through all the extremes each season has to offer. But remember, don't wait too long because you may not have the best weather to complete your house painting job.

7. To Increase the Curb Appeal of Your Home
If you're selling your home, summer is always a great month to list it on the property market. After all, if you were thinking of buying a new house, would you prefer to visit a home when there is snow up to your waist, or sun shining down on you?
That said, you have to make your home look nice from the moment visitors park up. House painting in the summer can increase your property's curb appeal. It can also increase the value of your home.
Of course, the better the job, the better your home will look. Summer offers the best weather conditions for painting the exterior of a home. During this month, you'll achieve the best results that will last you a long time.
Visit Your Local Lakeland Co-op Home and Contractor Centre
If you want to spruce up your home's exterior but aren't DYI savvy or simply don't have the time, visit your local Lakeland Co-op Home and Contractor Centre.
If you're in the Lakeland region of Alberta, Bonnyville, Cold Lake, or any of the surrounding areas, Lakeland Co-op can help! We offer products and services for everything from major construction projects to small renovations. Our solutions are designed to help you complete your project on time and stay on budget.
To find out more about our products and services, contact our team today.
Discover more: