6 Fantastic Camping Spots Around Cold Lake & Bonnyville
Actions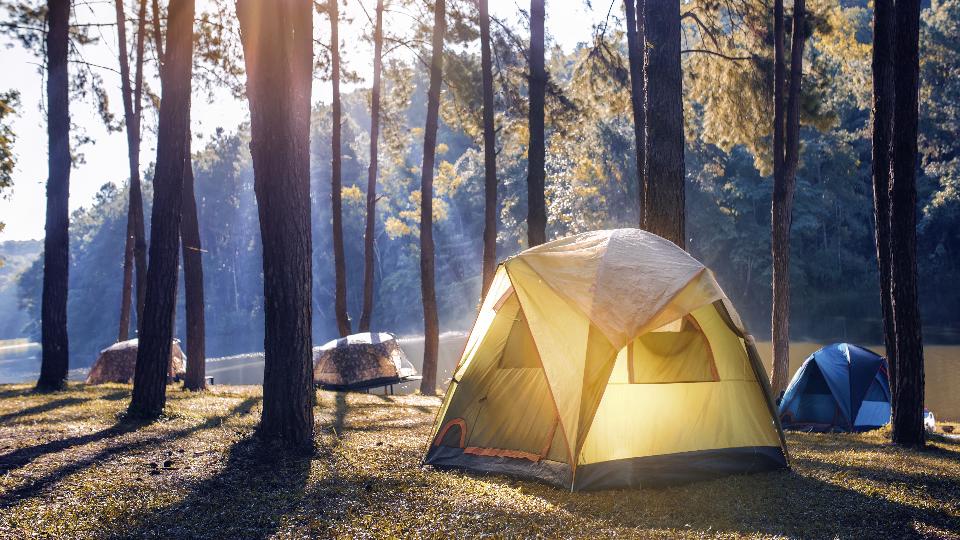 6 Fantastic Camping Spots Around Cold Lake & Bonnyville
August 13, 2019
While the warm weather persists, why not make the most of the great outdoors by camping out with your family and friends? Just spending some time away from the house, surrounded by nature, and letting go of your responsibilities for a few days can be an outstanding way to spend your time. There are an abundance of places around the province that make good camping spots, including several here around the Bonnyville and Cold Lake area. Our natural landscape provides some truly gorgeous scenery to enjoy as you fully immerse yourself into the environment. Whenever you've got some free time, here are a few great camping spots well worth your consideration.
Everything You Should Know About Camping In Bonnyville & Cold Lake
The community surrounding Bonnyville and the Cold Lake is both an accommodating and easy-going place to live in and visit. When camping nearby, there are plenty of resources around here to adequately supply you for your adventure. Our full-service gas station is excellent for stocking up on extra food and fuel before settling into your campsite. After all, every camping trip needs some decent snacks while relaxing away from the hustle and bustle of everyday life.
There are lots of qualities that make Bonnyville and Cold Lake an excellent area for campers and outdoor adventures of all kinds. You could travel in almost any direction here and find some location worth seeing. There are numerous lakes, fields, woodlands, and streams to provide fabulous views and spaces to have fun. Hunting and fishing are favoured pastimes around here too, with healthy populations of deer, moose, birds of various kinds, and plenty of fish big and small. If you're lucky, you may also encounter some wonderful photo opportunities of Alberta's many wild creatures in their natural habitat. However you prefer to spend your days when camping, there are several places here worth your while.
Bonnyville RV Park
For a top-of-the-line experience with great amenities and convenience, the Bonnyville RV Park is probably your best bet. Located just off of Highway-28 near the Bonnyville Golf Club, it's only a short drive away from town. On-site is just about everything you could want from an RV camping trip such as showers, laundry facilities, garbage disposal, 50 Amp utility hookups, and more. Enjoy the wide open space surrounding you as you make the most of your luxury RV.
Franchere Bay Provincial Recreation Area
On the other side of Moose Lake, this campground offers excellent opportunities for aquatic activities of all kinds. Boating, fishing, swimming, skiing, and more are available for everyone to enjoy freely. The bay itself is gorgeous and is the most alluring while the warm weather calls for a refreshing, clear lake. A total of 198 campsites are available here, 98 of which include 15/30 amp power and 42 with water hookups. A worthy campsite for families and folks of all ages.
Rocky Meadows Country-Getaway
For the feeling of being surrounded by nature, this campground is an excellent choice. Nearly every site is surrounded by trees and located close to one of the several ponds. The nearby beaver river is a great spot for tubing, kayaking, and other activities, and there are also several great trails for hiking. There are several fun amenities unique to the area including a seasonal cafe, inflatable water slides, a mini-golf course, and more. A truly enchanting and unique campsite among the Bonnyville recreational areas.
Poplar Escape RV Park
Named for the young poplar trees growing abundantly throughout, Poplar Escape is a delightful campsite that's open year-round. The scenery feels very enclosed and secluded among the vibrant and quaint fauna. It's a gentle, quiet place with excellent amenities provided at no extra cost. At 2.5 miles from the centre of Bonnyville, it's also close enough for a quick trip to town should the need arise. This one is a great choice for those looking for a calm, relaxing getaway outside the beaten trail.
Cold Lake Provincial Campground
Right off of Cold Lake itself, this park and campground serve as a picturesque landscape with plenty to enjoy. Aquatic activities, wildlife viewing, and hiking are all popular activities here. The lake is large enough to allow for boating, fishing, swimming, windsurfing, and other great pastimes in the water all at once. It's also remote enough to offer some spectacular trails for exploring and a good chance of seeing some of the local critters in their natural habitat.
Runway RV Park
Out by Cold Lake, this RV park is located away from the roadways while still quite close to the local airport. It's a quiet and easy-going place with well-maintained, beautiful grounds. A charming flower and vegetable garden exists on-site for picking fresh, organic produce straight from the ground. There are also hiking trails and open fields to enjoy for leisurely outdoor activities of all kinds. An all-around relaxing atmosphere makes this park a great choice for comfortable weekends and holidays.
Evergreen Birch Lodge and RV Resort
Located a short 3 minute drive west from Kinosoo Beach's free splash park in the City of Cold Lake. The RV sites are nestled in a beautiful forested bird sanctuary and it is surrounded by 142 acres of horse pastureland. It's 4.6 Km's of pet friendly walking trails. RV sites are open from April 1- October 31. Seasonal renters can store units year round at no charge, Fully furnished 1 to 6 bedroom, lodges and cottages are also available for rent all year round. 3 km of walking trails wind through the resort. Evergreen Birch Lodge and RV Resort is currently Rated 5 out of 5 Stars on Trip Advisor as well as on Alberta Campsites.

Stock Up For Your Trip With Our Full-Service Gas Stations!
A camping trip would be neither enjoyable nor complete without bringing the right supplies with you. Lakeland Co-op offers the perfect snacks, drinks, and miscellaneous goods at our full-service gas stations to keep you happy and comfortable while you're away from home. While you're gassing up, feel free to come inside and see everything we have for sale. We're conveniently located on the way to your destination and close enough to most places for a quick run if you need a quick snack, drink, or some extra fuel!
At Lakeland Co-op, we're motivated to assist and support our community by providing excellent goods and services, supporting local business, and extending our profits towards the greater good. We're happy to highlight some of the fun and pleasant areas of Bonnyville and the surrounding area for anyone looking to enjoy a nice vacation or holiday nearby. We would also recommend checking out the Travel Lakeland website for more information on accommodations and fun things to do around Lakeland.
Ready to go? Awesome! Click here for directions to our gas bar and other Lakeland Co-op businesses!