Best Outdoor Christmas Decoration Ideas For Holiday Spirit
Actions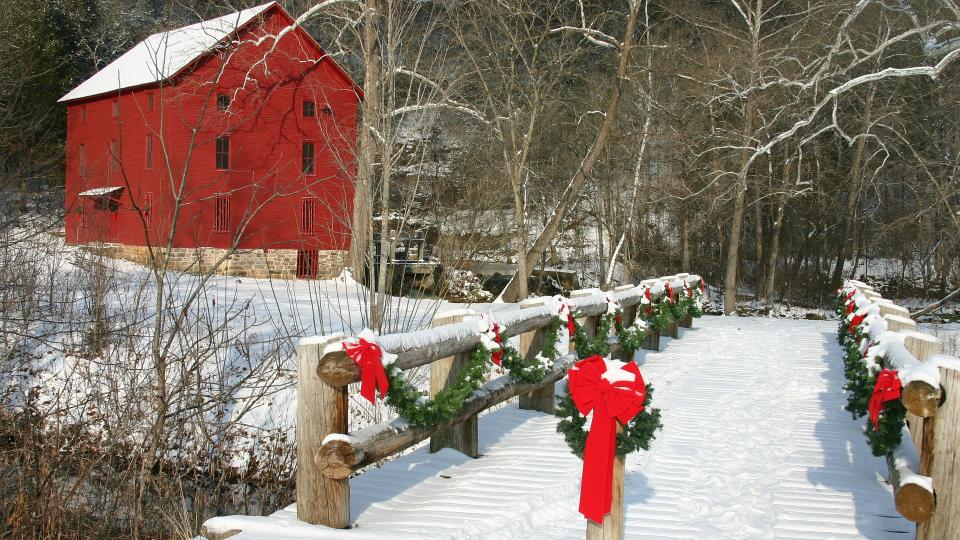 Best Outdoor Christmas Decoration Ideas For Holiday Spirit
November 29, 2018
There are two types of people: those who think December is the only time for Christmas decorations or those who think it's never too early to start celebrating.
Add a little bit of that holiday cheer to the outside of your home, no matter what camp you fall into.
But to get your outdoors decorated, you need outdoor Christmas decoration ideas. Don't go in decorating blind. Plan it out, and get ready to get festive.
Outdoor Christmas Decoration Ideas for the Best Year Ever
Getting your home ready for the holidays is no simple task. When you're hosting people, you want your house to be in tip top shape.
But first impressions are important, and there's no way to get into your house without first seeing the outside. So get cracking with your outdoor Christmas decoration ideas so you can impress people from the second they pull up to your house.
Put it on Your Porch
When your Christmas tree is all lit up and decorated, you want the world to see it. But that means that everyone would have to come indoors.
If you put a Christmas tree outdoors, everyone passing by can enjoy the beauty of your decoration. You can have your indoor tree still, but an outdoor tree on your porch can be a unique and classy way to bring the holiday cheer outside. It can match the theme of the lights that you may already have strung up outside as well.
Easy Candy Canes
If you feel like putting in minimal effort or are crunched for time like everyone else, you can still make your outdoor area shine.
All you need is a red ribbon, and a white bannister to put it on. Wind it around a white railing, and you've got yourself a larger than life candy cane.
If you have a support column anywhere on your house, the same easy hack applies.
Starry Starry Night
You can make a Christmas star yourself even if you don't have a single creative bone in your body.
This DIY star is made entirely from yardsticks. All you need is yardsticks and glue, and you've got a beautiful star to adorn the outside of your house. People will ask you where you got it from, and you can just smile and say it's a secret ;)
Life-sized Lollipops
If you've got a walkway up to your house, you have a whole number of fun options to creatively decorate your space.
To make your yard look like Candyland, you can make giant lollipops line your walkway. You'll need rubber bouncy balls and PVC pipe for the main body of the lollipop. To tie it all together, you can pick up whatever colour burlap you want your lollipop to be, and twine.
Secure the bouncy ball to the top of the PVC pipe with duct tape, and then wrap the coloured burlap over the bouncy ball. Tie it off with the twine.
All you have to do after that is stake your PVC pipe into the ground, and make as many lollipops as you want. If you don't have a walkway to line the lollipops up, you can place them on your front porch and still have a sweet decoration.
DIY Lanterns
Every porch looks better when it's brighter. Brighten up your holiday with a lantern or two that you made yourself.
Because lanterns come in many shapes and different sizes, you can let your creativity shine on this project. All you have to do is pick up some lanterns that are new or used. Or you can find anything that will hold candles or battery operated candles.
You can choose to spray paint your lanterns and paint them red or green to match the rest of your decor. You can hang as many as you want, and watch the glow light up the outside of your home.
Go on a Shopping Spree
If you don't have the time, or you don't have the creative spirit, you don't have to make your own decorations. But you can still have a killer Christmas display outside with minimal effort.
Luckily for you, the makers of Christmas decorations everywhere know that sometimes it takes a lot of time and effort to set up your outdoor Christmas decorations. So you can go to the store and buy your lights, which go a long way to sprucing up the outside of your home.
You can also purchase ornaments to adorn your snow-covered flower beds, awnings, or garage, depending on the setup of your home. Large ornaments are a quick and simple way to add decorations to your home without having to take up too much of your time that you could be using doing your Christmas shopping or partaking in some spiked eggnog.
Another simple way to make the front of your house shine is to get blowup or light-up reindeers, Christmas trees, snowmen, or any other Christmassy figurines that already come decked out in lights. All you have to do is plug them in, set them up, and you're all ready to celebrate the season.
Spruce Up Your Outdoors
Maybe you're delaying putting up those decorations because you're not satisfied with the outside of your home. No matter how many outdoor Christmas decoration ideas you have, if you don't have a home you want to dress up, it won't matter.
Come into Lakeland Co-op Home Centre in Bonnyville for whatever Christmas decoration idea you have this year. Our friendly team is full of Christmas spirit and they'll be happy to help you deck the halls!
Pssst... Keep an eye out online and on our Facebook page for some amazing Christmas Tree Sales & Discounts!
Discover more: