Bonnyville, Alberta: Things We Love About Our Community
Actions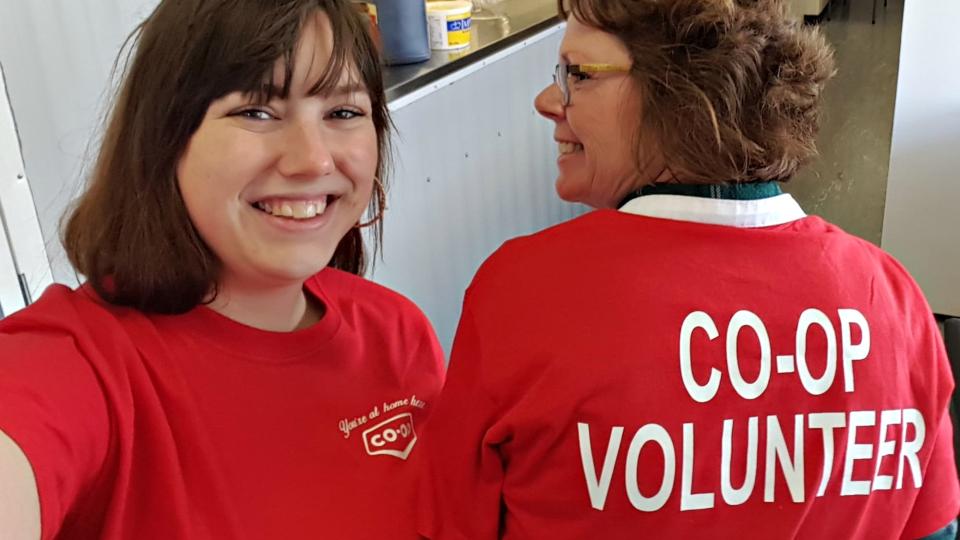 Bonnyville, Alberta: Things We Love About Our Community
April 22, 2019
Situated near the shores of picturesque Jessie and Moose Lakes in Alberta, Bonnyville recently ranked in the top 25 out of the 100 best places to live in all of Canada. Reasons behind high-ranking scores included a thriving local economy, affordability, weather, health, demographics and other amenities that were all taken into consideration for this placement. In addition, Bonnyville is a truly beautiful town located in east-central Alberta between the municipalities of Cold Lake and St. Paul.
Brief History
Shortly after the turn of the nineteenth century in 1908, the town of Bonnyville was almost named Moose Lake. But since there was already a post office in the region with this title, the townsfolk decided to name the city after one of it's newly arrived and first resident priests, Reverend Father Francis Bonny.
Later that same year, the first post office, store and Catholic church were established and the town was officially borne. According to historian Charlene Rachynski, it's believed the first framed house was also constructed and purchased by Omer Croteau in 1909 and still stands today on the grounds of the Bonnyville museum. But Charlene points to another earlier construction that may have transcended this one when she wrote in an email:
"On October 7, 1789, Angus Shaw, fur trader for the North-West Fur Trading Company, ascended the Beaver River in search of a main waterway to transport furs. On November 1, Shaw finished his house on the north-west corner of Lac l'Orignal (Moose Lake). It is believed that the house Shaw built on Lac l'Orignal was one of the first permanent structures built in Alberta. By following several lakes and creeks, he arrived at the North Saskatchewan River (Elk Point), where he established Fort George."
It is said that the town itself was built on hard work and determination, on the backs of those hard-working fur traders and explorers who settled here.
Best of Bonnyville
Speaking of history, one of the best places to visit is the Bonnyville and District Museum for a great day with the whole family. Here visitors will indulge themselves in the rich fur-trading past that sprouted this town from its humble beginnings. As a great way to celebrate Canada Day on July 1st, attendees will be granted free admission following an opening ceremony and a traditional, annual pancake breakfast at Sobey's.
For those outdoorsy types, be sure to visit the Moose Lake Provincial Park and Campgrounds on the shores of this popular waterfront location. Amenities on these grounds include:
Dozens of campsites with firepits and most are equipped with power hookups
A playground for the kiddies
Sales of firewood
A pier, boat launch and fish-cleaning station for avid anglers
Outside toilet facilities and sewage disposal services for RVs
Community Church Events
With a motto of love, serve and give, the Bonnyville Community Church is a cornerstone of the community in the Lakeland area. Even if you're not a parishioner or regular attendee to religious services held at their church, the public is always invited to their events. In addition to regular Bible studies and nights of worship, coming up regularly on their calendar is their weekly Saturday Clothing Closet.
The sale of second-hand clothing and accessories are enjoyed every Saturday from 10:00 a.m. to 1:00 p.m. by not only those in need but also thrifty shoppers and fans of scoring unique finds at these type of hand-me-down sites. Donations are always encouraged and accepted during this time at the church at 4414 52nd Avenue in Bonnyville.
Wonderful Women
International Women's Day passed on March 8th in 2019 and is aimed towards reaching gender equality, a greater awareness of discrimination and a celebration of women's achievements according to their namesake website. Continue to celebrate all things fine and feminine at the church's weekly Warrior Women Intersession services held every Thursday at 7:00 p.m. at varying locations throughout the community.
The Royal Canadian Legion Ladies Auxiliary is another excellent resource for attending attractions, special events and occasions to enjoy in this area. Along with meetings held on the third Monday of every month, the auxiliary invites guests to Bingo nights, sing-alongs, luncheons held throughout the year to help raise funds for local charities. They also recommend eighteen holes of golf at the nearby Bonnyville Golf & Country Club which is home to excellent food, amazing atmosphere and spectacular views.
A Healthy Cause
As a co-op and proud member of our community, Lakeland Co-op is proud to support charitable causes in the area, especially donating to those tied to the health and welfare of the citizens of Bonnyville. At their annual fundraising gala held in February 2019, it was our honour to present a sizeable cheque to James Anderson, administrator, and Guy Vincent, chairman, of the Bonnyville Health Foundation.
These funds will go towards continuing to provide excellent health care services for rural areas in our area. For those who are also passionate about caring for people, the foundation is always looking for volunteers. As one of their most valuable resources, volunteers are not only giving back but learning useful skills as a way to explore career opportunities, connect with their community, make new friends and best of all, volunteering makes you feel good!
Partnering With Our Planet
When it comes to environmental issues, together Lakeland Co-op is also proud to partner with the Bonnyville Health Foundation to protect our planet. To leave Mother Earth a better place for the future, the Lakeland Industry & Community Association (LICA) is committed to having the healthiest environment that's humanly possible for this region.
Through meaningful, community partnerships, LICA uses scientific studies to collect, share and act upon data, traditional knowledge and information that's relevant to the environment. Their mission and values include:
The provision of timely, defensible and accessible data
Educating the community and advocating for better environmental stewardship
Connecting with stakeholders to promote community involvement
The management of all these resources in order to achieve their vision, mission and goals

For these reasons and many more, we're proud to have our business based in Bonnyville and we always look forward to hearing from you. Here at Lakeland Co-op not only do we love our community, but we also always want to make sure you to feel right at home when visiting our Home Centre, Gas Bar, Cardlock and Agro locations.