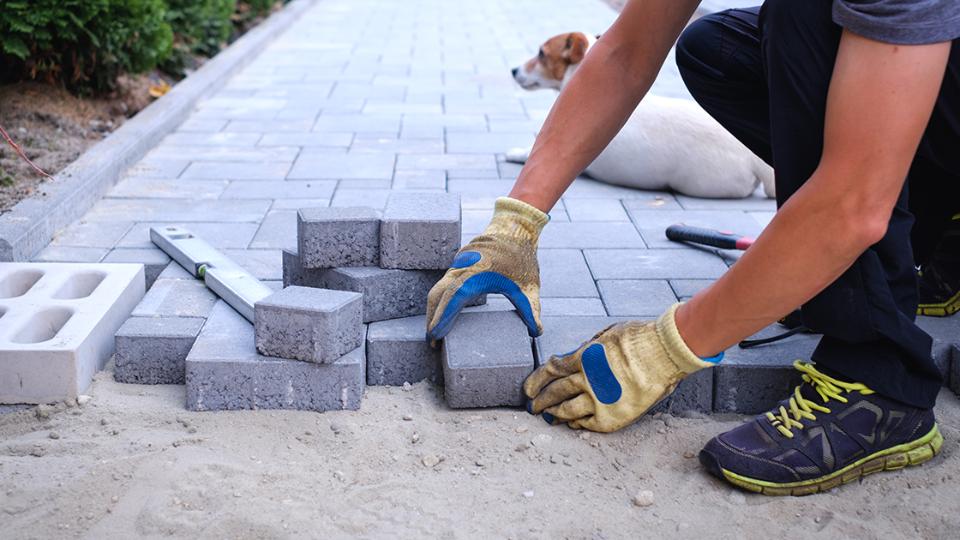 Create a Patio With Pavers
July 5, 2022
If you're looking to get the most out of your summer season, it's time to consider revamping your outdoor space! Creating your own personal patio with outdoor pavers will help revitalize your backyard and open up your space to friendly gatherings.
As with any do-it-yourself project, your paved patio needs to be done right. We've put together a simple do-it-yourself guide to help you get your hardscaping in tip-top shape for summer.
Getting Started
The first step to starting your new patio is to determine placement and choose a design. Make sure to draw this out on paper before you start placing material.
Once you've got your design figured out, lay it out on the ground. You can use spray paint to mark the outline or use a garden hose for guidance on the curved areas and sticks or boards for the straight areas.
From there, set elevation stakes in the ground to ensure you have the correct level and slope. Then string lines between your stakes to mark the top of the finished patio.
Lay Your Base
Now it's time to excavate! Using your grid of stakes and strings, dig out the material below the strings to the depth needed. Before you start to dig, make sure you have contacted your local utility companies to ensure you won't be hitting anything unexpected.
Once you've got your space carved out, you can start spreading out your gravel base. Make sure this base is compact and secure from the start. Use a plate compactor or hand tamper to level and compact the base in layers of not more than four inches. Wet the gravel while compacting but do not soak it all the way through. Make sure that your base is level and conforms to the shape and elevation of the finished job. You can do this by measuring down from the string lines.
An edge restraint is important in this project. To protect your patio from moving around, install your edge restraints on the compacted base along all edges. If possible, install edging only on one or two sides of the paving area to begin with. After pavers have been placed, install the remainder of your edging so you can avoid unnecessary cutting.
Next, spread your bedding sand and lay your screed guides, which can be either one-inch pipe electrical conduit or wood strips. Make sure to use the strings to set the proper height. Pack everything down tight and remember not to walk on your screeded sand.
Time for Pavers
Once screeding is completed, you can begin to lay your pavers. Use the straightest edge of the patio as your starting point.
Keep your pavers square as you place them. Use the string line running in both directions as your guide. If your pavers start to get off-square, you can get them into proper position by gently tapping them towards the string line.
Some pavers that butt into each other will need to be cut to fit properly. Use a concrete saw or guillotine splitter to cut each paver separately. Mark it, remove it, cut it and place it again. And remember to always wear safety glasses when cutting your pavers!
Once you have everything set, sweep off the surface of your patio and use the plate compactor or tamping tool to set the pavers to a uniform level. Then, spread your sand into all of the spaces between the finished pavers, repeating the process until all joints between the pavers are filled. Repeat this process in a few days with more dry sand.
And with that, you have a patio!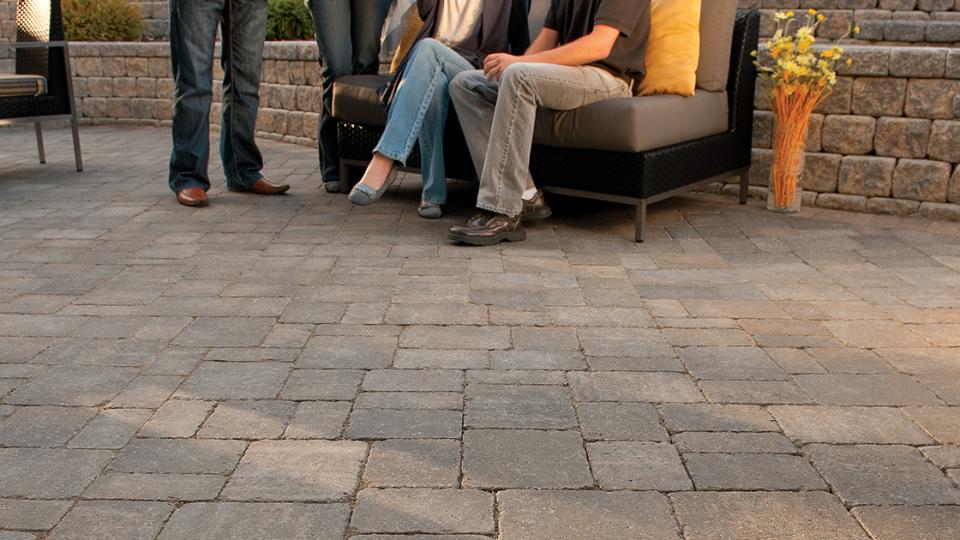 Ready, Sit, Enjoy!
Now that you have your patio complete, you're ready to enjoy the summer! Put your feet up, grab a cold beverage and live life outdoors.
If you need any tools, supplies or pavers for your patio project make sure to check out Lakeland Co-op Home Centre. You'll find a range of materials and tools. Plus, our associates are knowledgeable and experienced to help you with any questions you may have.