Exterior Doors with Glass & Other Ways to Let In The Light
Actions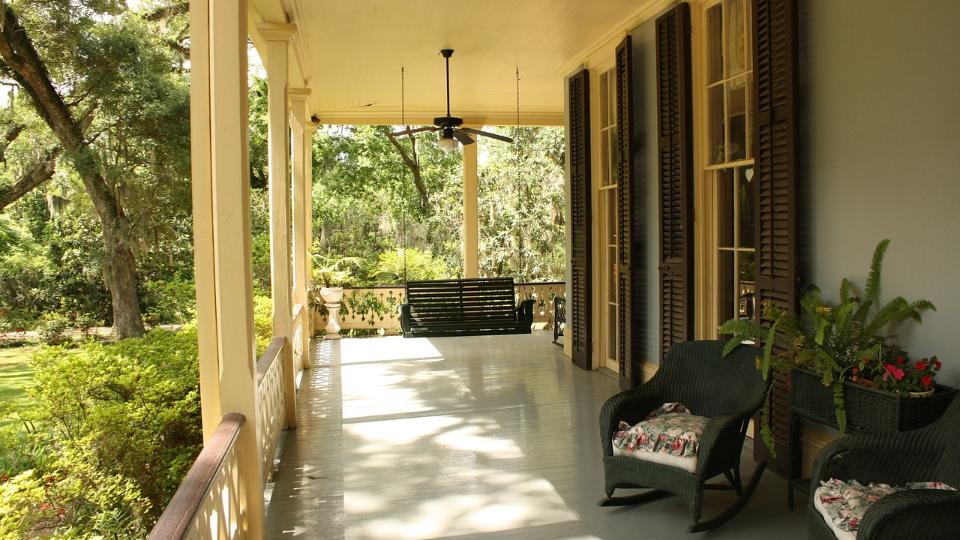 Exterior Doors with Glass & Other Ways to Let In The Light
March 21, 2019
It's nearly spring!
With winter on its way out, we can finally begin looking forward to sunnier and brighter weather. The first rays of spring sunlight will be peeking through our windows and warming the world around us soon. The air is getting softer and the days just a bit longer. It's a pleasant time for enjoying the simple delights that nature brings. With this in mind, we've compiled a list of exterior doors with glass and other great ways of inviting the spring weather into your home. Each is a fantastic way of embracing the natural light of spring and saying goodbye to winter.
Let The Light In: Exterior Doors with Glass For Every Space & Style
Whether it's the front door of your home, a gateway to the back yard, or an entrance to your balcony or patio, there are plentiful options for you to choose from. From modern-edge sliding doors to traditional hinged doors, there's more than enough variety for you to let the light in and compliment the rest of your decor. Choosing what's right depends largely on your own needs and tastes, but the practical concerns of any door can be met with any one of the following styles.
Entry Doors:
The front door of any home is a great place to start. In the vast majority of cases, a hinged single door is the most appropriate option here. There are, however, still a vast array of options to consider. While most entry doors are designed with security and privacy in mind, there are many glass window styles available. Rain glass, frosted glass, stained-glass, and other varieties allow light to filter through while still maintaining a sense of privacy. There are also many beautifully designed clear glass windows in different shapes and styles that may include curtains or blinds if you wish. Any of these options can be obtained with wood, steel, fiberglass, or full glass as the situation requires.
Storm Doors:
These can be an excellent choice for letting in the light and air while preserving a degree of shelter. In general, most storm doors utilize clear glass only, as entry doors usually take care of privacy and security needs. This means that regardless of your entry door style, you can still embrace the natural light of spring by simply leaving it open. Your style options here are generally based on the style of the window-support structure. It's your decision how much light will be allowed through and how well your home will be sheltered while it's in use.
Patio Doors:
With patios, balconies, and back entry doors, there is a much wider selection of types and styles. While a hinged single door like those mentioned above may be appropriate, these entries are often more suited for other more versatile options. Sliding doors, double hinged doors, folding doors, and pivot doors all provide their own unique aesthetics and benefits. Since there's so much to look at, we've divided the list even further to demonstrate the features of each style.
Double Hinged Doors:
Also known as French doors, these are basically a pair of hinged doors that open from either side of an entry. The nice thing about these is that they fill larger spaces while requiring less space to open into. They make an elegant transition from inside to out and look fabulous with the sunlight streaming through.
Sliding Doors:
For maximizing your outside view, glass sliding doors offer an unparalleled sight. Of all kinds of doors, these have the least obstructed view from either side. By sliding open sideways rather than opening outward, they also provide the least intrusive means of transitioning in and out.
Pivot Doors:
What makes these doors special are the hinges built into the top and bottom rather than on the side. This means they rest both inside and out when opened. They can be installed singularly or as a multiple set, meaning they're convenient for filling various amounts of space. You can even angle them to direct a breeze inside if you wish.
Folding Doors:
Like pivot doors, these have the flexibility to be fully or partially opened to suit your needs. There are no obstructive structure posts to obscure your view, though they generally do require overhead supports to support their weight. Another nice thing is they enhance the illusion of greater space looking in, offering a great view from either direction.
Doors, Windows, & More: Goods & Services With A Community Conscience
With Lakeland Co-op, your next renovation project can benefit both your home and the community at large. When you invest in the locally manufactured products we provide, you're also supporting the local economy and helping businesses grow. Our profits are invested in the community as well, helping everyone to stay afloat and thrive in their own local neighbourhood.
When shopping for exterior doors with glass and other renovation-related products, you can find an abundance of styles with the manufacturers we work with.
Madero Doors, based out of Saskatoon, have a wide array of designer, modern, and artisan door designs to suit almost any home. The craftsmanship that goes into their selection makes it easy to find something unique and special for your unique home design.
We also work with Jeld-Wen and All Weather Windows, who also provide exterior doors. Their dedication to efficient and high-quality glass make their doors well-worth considering for any project with weather in mind. Many of the styles listed above from entry doors to patio doors can be obtained through either manufacturer.
However you choose to let the light into your home, our resources are available to help you get exactly the right features you need.
Find The Exterior Doors You Need
It's our pleasure to assist our members and community with the goods and support that enable it to thrive. Our home building solutions are here for whatever your next project may be. With spring on the way, we know there's a lot of potential to transform homes into something more spectacular than before.
Visit us here to learn more about Lakeland Co-op and see for yourself how we strive to do our part for a better and happier community.
Discover more: