Fuel Up To Win at our Co-op Gas Bar in Bonnyville
Actions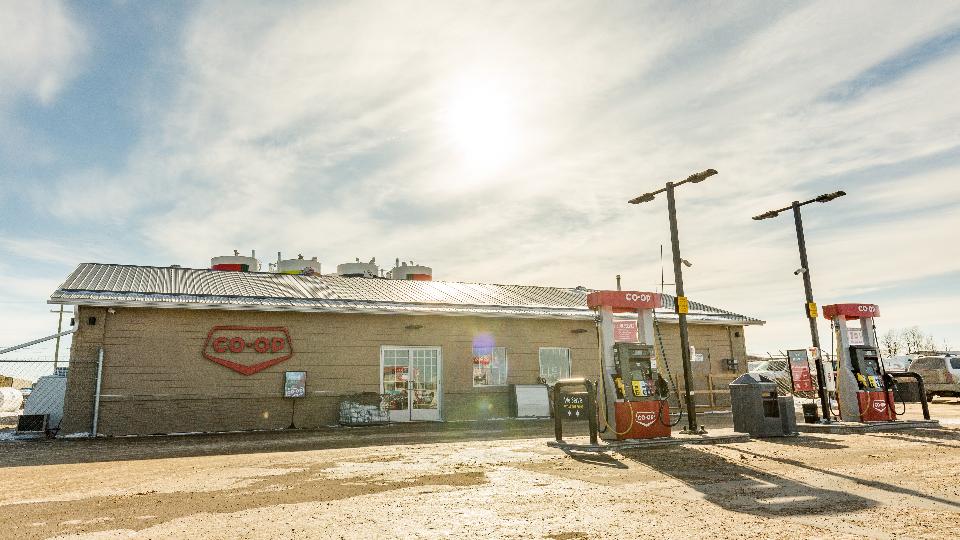 Fuel Up To Win at our Co-op Gas Bar in Bonnyville
April 16, 2019
Imagine having your gas and grocery expenses covered for an entire year. For most families, a windfall like that could save them several thousands of dollars. It's money that could be used for something like remodelling your home, taking a family vacation, saving up for something special, or almost anything else you might need. Not only that, but it guarantees a full tank of gas for all the travelling you'll do, as well as all the food you'll need to stay full and healthy. It's a bonus anyone could use to benefit the quality of their life while it lasts.
With the Fuel Up To Win sweepstakes, that opportunity and many other prizes are open to being won simply by shopping at the Co-op Gas Bar in Bonnyville!
Fuel Up To Win - It's As Simple As That!
For the past several years, the Co-op has been proud to offer this fabulous contest to our loyal members. It's a fantastic way to offer a reward for those shopping to support their local community. To that end, it really is as simple as fuelling up to win!
Co-op members can receive tickets anytime they buy gas from the Bonnyville Gas Bar or from other participating Co-op businesses. Each ticket offers you the chance to win one of many prizes, including free gas and groceries for an entire year!
How To Play
There are a few ways to play the Fuel Up To Win sweepstakes. Each way offers several chances to win and each has its own unique prizes. Being a member of Lakeland Co-op and shopping with participating Co-op stores is all you need to be eligible to play. Some prizes can be won instantly, while others require additional steps to win. To win, all you need is to keep these three possibilities in mind the next time you're shopping at a Co-op location:
Acquire a Winning Ticket
By shopping any Lakeland Co-op Gas Bar, Agro Centre or Home and Building Centre. Any time you spend $50, you'll receive two game tickets. For every $50 you spend, you'll receive an additional ticket for up to 5 tickets at $200.
If you should happen to obtain a ticket with the words "You've Won!" written inside, then congratulations! Return the ticket to any participating Co-op location by May 8th to claim your prize!
Enter The Online Draw
If your ticket doesn't contain the winning message, don't worry! There's still a chance for you to win some amazing prizes in our online draws. The second way to play is by using the unique pin found inside your tickets. With these, you can sign up and log in to the Fuel Up To Win website and enter our online sweepstakes.
Your pin can be redeemed for 2, 3, 4, 5, 10, 15, or 25 entries in our drawing as indicated on your tickets. We'll be giving away gift cards and other prizes to lucky members, including free gas and groceries for a year, a brand new Ford F-150 XLT, and more! You can also download the Co-op app on your smartphone, allowing you to scan your tickets for a chance to win.
Collect To Win
Finally, the third way to win is through collectors cards. These can be obtained at any participating Co-op location or downloaded at home. Simply peel the stickers from your tickets and apply them to any of the nine corresponding categories.
Complete any category to win the prize indicated! If you happen to receive duplicate stickers, you can use them for a chance to win our double up prizes as well!
A Plethora Of Prizes
There are thousands of available prizes worth a total of more than $8.5 million for lucky members to win. There's free gas and groceries for a year, the Ford F-150 XLT, and several more grand prizes. One online winner can also win their choice of either a Ski-Doo Renegade X snowmobile, a Can-Am Outlander XT four-wheeler, or $1500 in cash.
There are several tool kits, grills, power tools, gift cards, and cash prizes up for grabs. Collectors card winners may receive the chance to take a dream vacation, and double up winners might receive a getaway to Okanagan with several gift cards to cover expenses. All of these prizes and more are open to being won by our members in communities across western Canada; whether you're in Bonnyville, or anywhere else with a Co-op store.
See the list of prizes to stay up to date on winners and prizes still waiting to be claimed.
Paying It Forward For The Community
Members of our Co-op will know that the goal is to improve the lives of all our friends and neighbours. By offering valuable goods and services to our members and sharing the profits with the community, we can create a win-win situation for everyone involved.
Sweepstakes like this offer us a chance to reward our members for continuing to stick with us and pay it forward to improve the quality of people's lives. Your continued support gives us the chance to support local businesses, community projects, and other efforts to make a difference in the lives of those who need it. If we can offer prizes to anyone who contributes to the greater good of the community, then we're happy to do so. After all, we think our members deserve a chance to win something extra for their support.
Get your entries today at the Bonnyville Co-op Gas Bar or any other participating location.
Visit us here to learn more about Lakeland Co-op and all we're doing to make our community a better place. We welcome anyone in the Bonnyville area and throughout the Lakeland to become a member and experience Lifetime Membership Benefits. Your expenses on food, gas, and home renovations can not only win you prizes, but they can also contribute to the well-being of our community!
Discover more: