Interior Barn Doors | 2019 DIY Trend
Actions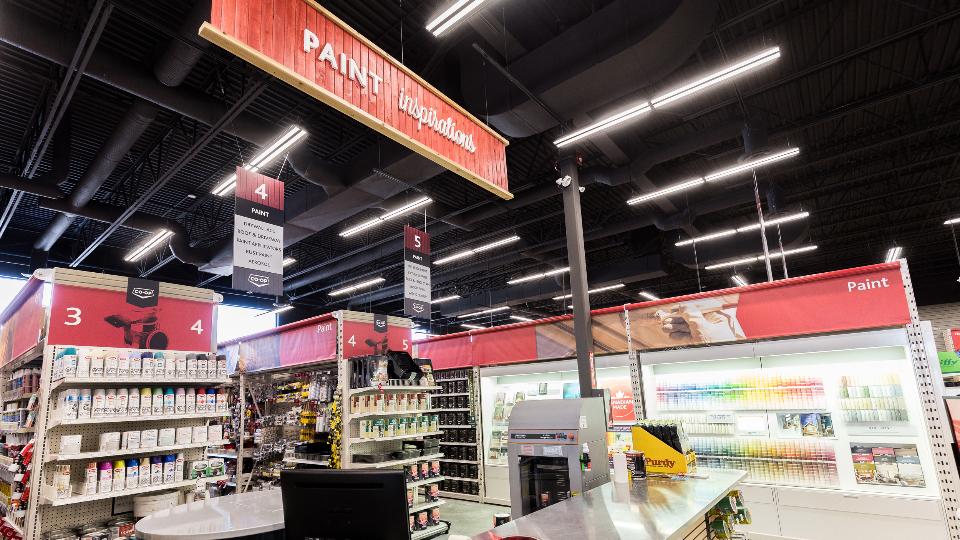 Interior Barn Doors | 2019 DIY Trend
February 1, 2019
Barn doors have been rising steadily as a popular interior design choice when it comes to a sliding, room-separating apparatus used inside our homes. You'll see thousands of examples of barn doors being showcased as decor on social media sites like Pinterest. Not only are they practical, but they're also fully functional as a room divider that doesn't disappear into a wall the way a pocket door does or blend in with the background like a similarly painted, more traditional door.
Another great thing about interior barn doors along with their accompanying hardware is how they easily adapt to a variety of different styles and tastes. Whether your room is rustic, traditional, modern or contemporary, there are plenty of options available for customization. Let's look at some of the styles and trends coming in 2019 when it comes to including these stunning interior barn doors as a part of the decor inside our houses.
Right On Track
Sometimes people don't remember the rails upon which a barn door operates also come in different design options including those made of brass, stainless steel, nickel and other more decorative metals. While these tracks are necessary for operating these doors, it doesn't need they need to be ordinary in their appearance. Along with the metal rollers that guide these doors along the rail, some people choose those made of plastic which tends to be quieter compared to their heavier counterparts.
Rustic Remnants
The route most people take when installing and embellishing these doors is with a classic, rustic design. With this more obvious choice for a wooden door, it falls in line with the trend of the "shabby chic" style that's been all the rage these days. According to Ideal Home, a popular UK-based design and decor destination available online, when going for this look, users should,
"Give schemes a vintage twist by indulging in nostalgic florals, adding 'ooh la la' with French country style, or getting artistic with a painterly palette of chalky hues."
While this advice is certainly valid in this case, in order to pull off this particular style, barn door accessories for this choice should lean more towards bronze and steer clear of nickel as it might clash from a design standpoint. They also recommend installers should mix minimal color with maximum detail which is a great way to accessorize utilizing different types of hardware options such as handles and hinges.
Consider Combinations
Inside an area where installers are considering more types of eclectic interior design concepts, homeowners are encouraged to combine different styles to achieve the result they're seeking. For example, contrary to the last suggestion, putting together contrasting designs allow people to achieve whatever their heart desires when decorating. In other words, a sliding barn door can share the space with a modern chandelier, a traditional rug or a vintage nightstand.
The Perfect Match
Many people choosing to install barn doors into their bedroom also put similar items into this space that accompany this entryway like matching furniture for example. Speaking of nightstands, a pair these rustic end pieces next to the bed accent this room nicely along with a wooden hope chest or bench at the foot. Also, consider barn wood as trim for windows, picture frames and other ways to add these types of distressed planks onto walls.
Blending
While most of the time people are looking to showcase barn doors by making them stand out in a room painted white or other lighter shade, others choose to match the entire room with similar wood as paneling on the walls. There are also examples where installers have painted the barn doors, walls and trim the same color so the entire concept blends as part of one cohesive design.
Singular Or Plural
Most often barn doors are used as a pair in order to separate a large opening leading into a room, but this doesn't mean a single one isn't in order for smaller spaces. Given the rising trend of "tiny housing" in Canada, a custom-built, more compact door is certainly a possibility inside these tighter living quarters. They are also being used either as a single item or a double set as a unique wall hanging used simply for decorative purposes.
Child-Friendly
Another great location for barn doors is children's bedrooms and playrooms since kids love to use them. Considering how colorful most children's rooms and playrooms tend to be, customizing the door to match the rest of the room's decor, color palette and style is an excellent option. Another popular choice is applying chalkboard paint on this versatile surface. This will give kids a place to express themselves artistically and parents an area to leave them reminders or messages of encouragement.
Living Areas
Speaking of being versatile, barns doors are useful as more than simply an item used to gain entrance into a room. If the area in question is a multi-functional space, barn doors are used to separate different sections like keeping a workspace private or to hide a sleeping cubby. Given an open mind and a little bit of imagination, barn doors could conceal a bookcase, cover an entertainment center or television set.
Inside Out
When throwing around the term "interior design," sometimes we overlook other spaces benefiting from barn doors that aren't necessarily as being seen as indoors or simply forgotten. Think about basements, garages or other outbuildings that will benefit from a touch of rustic beauty. Similar to all the other ways we've showcased previously, barn doors are not only beautiful but highly functional.
These spaces tend to have a dark and gloomy feeling and overall appearance to them regardless of an abundance of lighting. The addition of lightly shaded wood accents will warm up these areas while giving them some much-needed decorative accents at the same time. Are there other areas of your home that would benefit from this type of rustic touch-up?
Ready to Go?
In conclusion, when you're in the market for these materials or simply looking for advice about barn doors, their installation and many accessories, please contact us today or visit one of our Bonnyville locations. We're here to serve you as a complete source of materials from interior design to exterior needs because we're all at home here!
Discover more: