Our 8 Picks for Top 2019 RV Accessories
Actions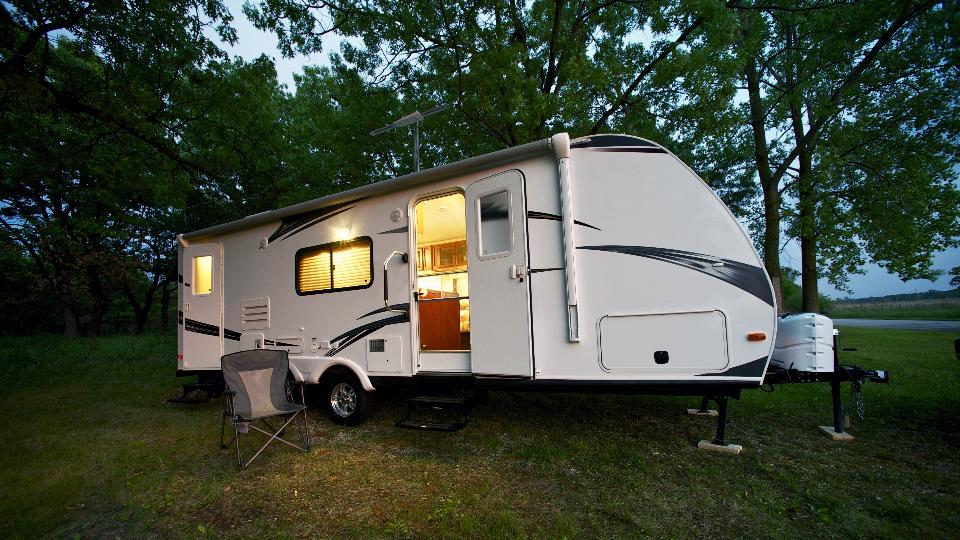 Our 8 Picks for Top 2019 RV Accessories
August 13, 2019
So you're now ready for summer, and you intend on venturing into the outdoors? Well, the answer depends on how well-equipped you are for the trip you're planning. You probably have your recreational vehicle pumping on all cylinders by now, but have you considered acquiring some critical RV accessories that could make your life on the trail much easier?
Here are our top 2019 picks for accessories you should bring to your camping trip:
1. Bond Aurora Portable Gas Fire Bowl
This Bond Aurora portable gas fire bowl is a must-have for campers who like to venture out and cook without the hassle of collecting and using firewood. It packs a punch, churning out up to 54,000 BTUs of heat per hour for great, smokeless cooking, whether you're baking brownies, roasting vegetables, or preparing bacon.
When traditional energy sources are out of reach, you can use this appliance along with a 20-pound propane gas tank and cook for up to 15 hours. It comes with a flexible 10-foot gas hose that lets you create ample space between the fire bowl and the cylinder.
The equipment boasts matchless ignition for swift on and off control, while its flame-control function allows you to regulate gas output and temperature for energy-efficient cooking.
2. Camco RV Holding Tank Rinser
Emptying and keeping a stench-free RV holding tank can be challenging, especially when cleaners are ineffective, or the trailer doesn't have a built-in black water tank rinser. But this Camco RV holding tank rinser solves the problem by flushing out all stubborn stinky waste deposits after you've emptied the tank.
The rinser has side-jets that get rid of stench-causing particles in the tank's tiniest, hard-to-reach places. Getting rid of all waste debris in the tank not only eliminates unpleasant odours but also enables water level sensors to function correctly for accurate readings.
3. Camco 30 Amp RV Extension Cord
It's very frustrating when your trailer power cord isn't long enough or when you don't want your generator right next to your RV. Thankfully, this 30 Amp Camco RV extension cord provides sufficient length (up to 50 feet) to supply electricity from distant sources or outlets to your remote campsite. The 125 volts/ 3750W rated product features 10-gauge, 100 percent copper wires for excellent conductivity and optimum power delivery.
You can use the cord in harsh weather or other unfavourable outdoor conditions without compromising performance or durability. That's because it has a protective heavy-duty, heat-resistant PVC coating that doesn't burn easily. It also has a flexible cord organizer and a convenient carrying strap that make for easy storing and toting after each use.
4. Regal Ideas Telescopic Ladder
Comfortably scale heights or get on top of your RV with the Regal Ideas telescopic ladder. It's a multi-purpose tool you may use to move your suitcases or other luggage to and from your RV's roof rack. Additionally, you can extend it and go as high as 12 feet.
With its 375-lb load capacity, this sturdy and durable ladder can survive plenty of use. You may carry, move, or set it up with ease, thanks to the lightweight aluminum construction.
The wide steps on the Regal Ideas telescopic ladder enhance your comfort and safety while standing or trying to reach high areas. Unlike traditional alternatives, you can retract the extension ladder to a convenient size for storage in your RV.
5. Intellicon Mobile Phone Signal Booster
A weak or lost cellular signal usually means two things to a camper—no getting in touch with the loved ones at home and no internet connectivity, which translate to not catching up with the rest of the world. The good news is that you can stay connected by taking this Intellicon cell phone signal booster on your trip along with other RV accessories. It'll enable you to communicate via your smartphone or tablet even as you step out to explore beautiful but weak cell phone reception areas.
The device works perfectly in remote locations as far as 56 kilometres from the nearest cellular tower. It supports all telecommunication carriers on 4G LTE and 3G networks for faster data transmission and smooth voice communication.
6. Reliance Solar Spray Portable Shower
A hot shower may sometimes be difficult to come by when you need it most, especially in an off-the-grid camping location. Why not take this Reliance Solar-Spray portable shower with you on the road? It has a large shower head to provide all the water you need to freshen up. Plus, it's solar-powered, so you don't have to worry about paying for or sourcing grid power.
7. Camco Stabilizer Jack Pads
Without using the right stabilizing pads, jacks can quickly sink into any soft ground. Unfortunately, you can't always count on wood as it's prone to cracking and wobbling.
Try these Camco stabilizer jack pads because they can absorb uneven pressure when used on gravel, rough earth, or other uneven surfaces. They're worth the investment due to their hard-wearing construction using UV-stabilized polypropylene. Also, these stabilizer jack pads stack nicely for compact storage in your RV.
8. TowPro Wheel Lock Anti-Theft Claw
Prevent the theft of your RV while you're away with this Towpro wheel lock anti-theft claw. The immobilizer prevents a wheel from turning, making it difficult for an unauthorized person to move your vehicle from a parking spot at home, the campsite, or any outdoor storage. It's also light enough to pack for a summer camping trip.
There you have it! With these top RV accessories, planning your next camping adventure becomes much simpler than ever before. Visit Lakeland Co-op Home Center today to check out similar high-quality products.