Our Favourite Canadian Window Manufacturers For Renovations
Actions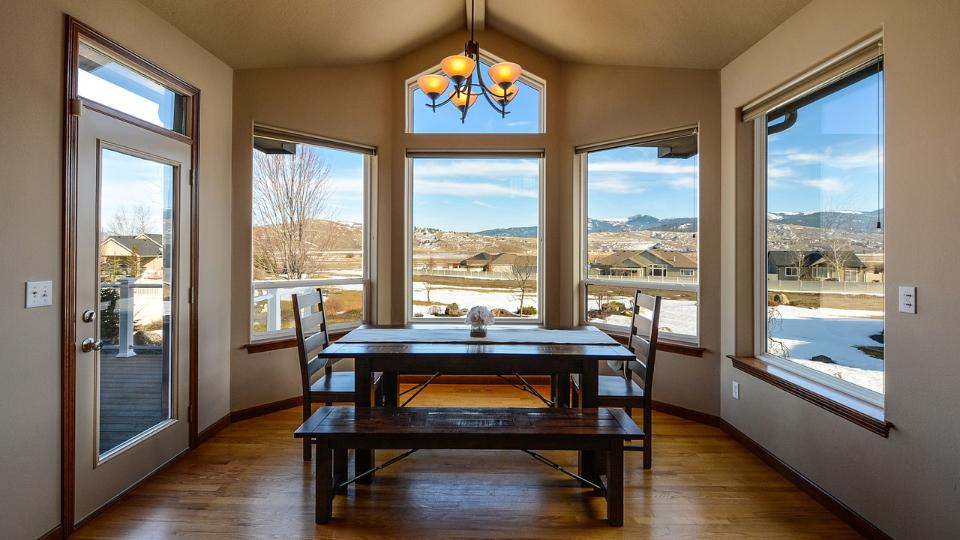 Our Favourite Canadian Window Manufacturers For Renovations
March 16, 2019
When considering and performing home renovations, windows are often an affordable way to help save on money and energy. According to the Natural Resource Department of the Canadian government, the installation of new windows, doors or skylights will lead to significant savings, up to 35% in some cases. Purchasing products from Canadian window manufacturers carrying the Energy Star ® symbol are excellent choices for homeowners to reap these rewards.
In this light (pardon the window-associated pun), here are some of our favourite window manufacturers carrying this energy-related seal-of-approval on their products. They all have an excellent selection of many affordable brands and styles to choose from:
Community-Minded All Weather Windows
Speaking of light, at All Weather Windows their slogan is "our past is what makes our future so bright." Their timeline began back in 1978 when founders Harry Buhler and Gord Wiebe received their first order from Stuart Ford. Due to their rapid growth and expansion, in 1980 a 35,000 manufacturing facility was acquired by this team. Celebrating their 40th anniversary in 2018, All Weather Windows highlighted some of their many accomplishments over the years:
In 1982, they opened a branch in Winnipeg, Manitoba and began manufacturing their own wood windows
Later in 1988, the Calgary, Alberta branch opened their doors followed by the Newmarket, Ontario location in 2001
Employment grows to 700 in 2002
Growth continues in 2004 with more branches opening in Regina, Red Deer and Kelowna
After acquiring Maxim Glass in 2008, their professional services reached coast-to-coast after opening a branch in Dartmouth, Nova Scotia
Their acquisition in of Maxim Glass in Edmonton launched them into the commercial marketplace

For the tenth consecutive year, in 2018 All Weather Windows was named one of the best-managed companies in Canada and their fourth year achieving Platinum Member status.
Giving Back
As part of their unique vision, All Weather Windows has truly proved their worth when it comes to corporate responsibility by giving back to the community. Knowing that families are part of our foundation, strengthening these bonds means reaching out to those falling beneath the poverty line, suffering from illness and providing assistance for those new to Canada.
They are proud to support individuals and organizations who provide opportunities for those with disabilities and also focus on mental health issues. Given the growing homeless population, they've partnered with Habitat For Humanity working towards putting a roof over the heads of those in need.
For the sake of our children, All Weather Windows believes every student deserves a chance to reach their true potential. Supporting bursaries, industry-related studies, internship funding and research, more children will have better opportunities for a brighter future.
Shopping & Browsing
On their website, All Weather Windows gives consumers the opportunity to browse their selection of products by operating style including awning, bay, bow, casement, fixed, hung, picture and slider models. Users are also able to view by materials with examples made of acrylic wrap, aluminum clad PVC and PVC. They also provide downloadable instructions to ensure the proper installation of their windows, sliding, single entry, garden, terrace and patio doors.
Quality-Based Jeld-Wen Windows & Doors
Although founded in the United States, with a plant in Winnipeg, Jeld-Wen is still worthy of being listed here. Headquartered in Charlotte, North Carolina, Jeld-Wen operates over one-hundred manufacturing facilities in nineteen countries mostly in North America, Europe and Australia. Founded back in 1960, Jeld-Wen is a prominent designer, producer and distributor of an extensive range of wood, aluminum and vinyl windows for new construction, repair and remodeling of residential homes and businesses including the sale of interior and exterior doors.
Exclusive Process
When it comes to quality, Jeld-Wen doesn't hold back and maintains a secret to longer-lasting wood windows (and doors). Using an exclusive manufacturing process, they provide their own patented AuraLast® wood that protects against rot, water saturation and termites. Unlike dip-treated wood common in the industry, using a vacuum pressure process that forces protective ingredients down to the very core of the wood, this provides nearly 100% penetration. This type of reliability found in AuraLast® wood is only available from Jeld-Wen.
In addition to the revolutionary design of AuraLast® wood, Jeld-Wen and their employees are committed to excellence by providing:
Stellar customer service before, during and after every sale
Industry-leading, long-lasting warranties
Delivering on-time, accurate orders with short lead times
A vast network of knowledgeable dealers
Teams of experienced architectural consultants and commercial solutions experts

Contributing To The Community
Just like All Weather Windows, Jeld-Wen is proud to support their community and give back to those who need help the most including providing for the welfare of their workers. In 1969, they began making contributions to their namesake Jeld-Wen Foundation, a charitable, non-profit organization. Their mission includes enhancing the communities where their employees live and work. In America, Jeld-Wen contributes to the United Way whose charity efforts include providing scholarships for deserving young students and grants for many worthwhile community projects.
Dedication To Continuous Improvements
Jeld-Wen believes in their goal of ensuring every product made is a promise kept. They empower employees to continue with the excellence, ingenuity and growth of their company through their Superior Performance Program. Inside this framework, employees are encouraged to submit their ideas and implement them into unique new products, services or concepts.
BONUS: Canarm Lighting & Fans (and more)
For lighting, style and comfort, Canarm Lighting & Fans is one of the best brand choices for discerning home-decor shoppers. This Canadian-based company began as Danor Manufacturing Co. Ltd. back in 1955 as a small sheet metal shop located in Gorrie, Ontario. Over the years, they evolved into a worldwide marketer of air-moving and lighting devices. They serve both the residential and agricultural marketplaces including wholesalers, retailers and distributors.
Windows and lighting go together like bread-and-butter, and Canarm has plenty of styles and models to choose from. In 2019, Canarm is offering consumers a beautiful, introductory downloadable, thirty-seven-page brochure showcasing everything from chandeliers to accent mirrors and more. If you're looking at remodeling and making renovations to your home, this is an excellent way to start your shopping.
When it comes to shopping, remember the friendly and knowledgeable agents working at our Co-op home and building solution centres are always available to assist. Whether you need an estimate or recommendations on the correct size and style of windows, feel free to contact us today. We're always here to help!
Discover more: