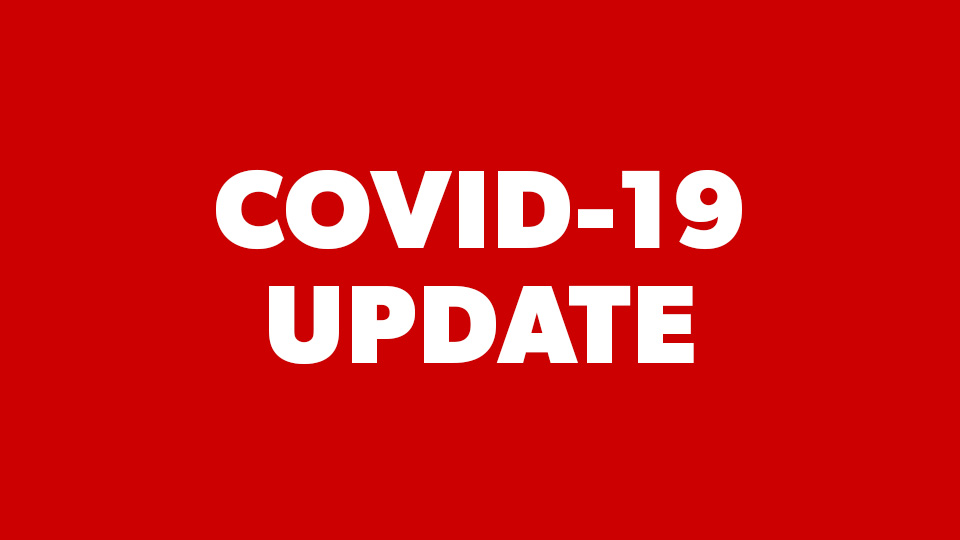 Pandemic Response
April 3, 2020
March 1, 2022: Masks are no longer required at Lakeland Co-op locations.
While masks are no longer required in Lakeland Co-op locations, we fully respect your decision to continue wearing a mask when you visit us, and welcome all customers into our facilities with or without a mask
May 3rd, 2021: Message from Lakeland Co-op in response to COVID-19 Pandemic

COVID Case Update at Lakeland Co-op Agro Centre

In response to the positive, confirmed case of COVID-19 at the Agro Centre location, Lakeland Co-op took quick action to reduce the potential spread to Team Members as well as the Community. As of May 3rd we have confirmed that those Team Members whom were in contact with the positive individual have tested negative for COVID-19. All Team Members whom were identified as close contacts are continuing to isolate for 14 days as a precautionary measure and Lakeland Co-op commits to ensuring all COVID-19 protocols are continuing to be followed such as stringent cleaning of high-touch surfaces, social distancing measures, mask wearing and other additional measures to aid in keeping everyone safe while shopping in our locations.

Our Agro Centre remains open limited hours, from 8:00AM-5:00PM, Monday to Saturday at this time and the Admin Office is now open to the public.

We appreciate the hard work done by Alberta Health Services for following up, providing 24 hour assistance, and returning test results in a timely fashion as well as our Team for working together in the face of pressure to ensure our Community receives essential goods and services during a very uneasy time.

As a Co-op, we are better together!

- JP Stassen – General Manager
April 30, 2021: Message from Lakeland Co-op in response to COVID-19 pandemic
COVID-19 case at Lakeland Co-op Agro Centre
Our Co-op is providing essential goods during the COVID-19 pandemic, while working to protect the health and safety of our members, our customers and our employees.
We've learned that an employee working at our Agro Centre location has been confirmed to have COVID-19.
To protect our community, we've taken the following actions:
• We've reviewed the employee's work schedule and have asked other employees that have been listed as close contact to self-isolate and get tested as well.
• We deep cleaned the location, paying particular attention to areas they have been and surfaces they contacted. We continue maintaining high standards of cleaning at all of our Lakeland Co-op locations.
• When COVID-19 was confirmed, we contacted the Alberta Health Authority and are following the direction they provided.
• We are not closing this location but will remain open with potential limited hours. Our priority remains supplying our community while keeping our team members, customers, and communities safe and healthy.
We understand the impacts of COVID-19, which is why we want to be transparent and disclose broad details about the confirmed cases while ensuring the confidentiality of our team.
We appreciate the work being done by all our employees in serving Lakeland and we're working to support them as we make our way through this pandemic together. That's why when any of our employees are feeling unwell or showing symptoms, they are directed to self-isolate at home and seek testing. We also conduct contact tracing and advise any individual who had been in close contact to self-isolate and see guidance from the Alberta Health Authority. We will continue to inform our members and customers of any positive cases by updating the tracker below on our Lakeland Co-op website.
Date Confirmed — April 29th, 2021
Last Day of Shift — April 26th, 2021
Location — Agro Centre

(April 3rd, 2020) – The COVID-19 pandemic is a global challenge that's having a real impact on our community. At Lakeland Co-op, we understand the vital role we play in the community and aim to serve you with the items you need, when you need them.

"Our response to this pandemic not only considers the health and well-being of our Lakeland Co-op members and customers, but also our fellow Team Members," said JP Stassen, General Manager of Lakeland Co-op.
"Our locations are critically important at this time, and we're doing everything we can to ensure they stay open and accessible, while also protecting against the spread of COVID-19."
We're closely monitoring the impact of the coronavirus and our actions are guided by the World Health Organization, Public Health Agency of Canada and Provincial Health Authority.
Safe shopping initiatives

To maintain a safe environment and serve our members and customers, we've implemented the following actions:

• Exposure limits at the Home Centre and Agro Centre locations (maximum of 50 customers at one time in-store, maximum of 2 vehicles at one time in-yard)
• Cashier Shields at all three of our Bonnyville locations
• Social Distancing Floor Decals at all three of our Bonnyville locations

• Curbside Pick-up at our Home Centre and Agro Centre locations
• Enhanced sanitation and hygiene practices at all our locations.


During this period, please purchase only what you need and don't visit our locations if you feel unwell or have recently travelled. These are not normal circumstances and appreciate your patience and understanding as we continue to make products available and restock our stores.
Thank you to our TEAM
We remain committed to taking care of our team and work to provide them with the information needed to keep themselves and their families safe.

"Our organization wouldn't be what it is without the team members we have on the front line replenishing shelves, helping customers and providing that friendly face our customers have come to know," Alysha Wenger, Human Resources Manager said. "I cannot express my gratitude to them enough. Thank you. Thank you for your dedication, your positivity and your service through the thick of it all."

Our role is part of the collaborative efforts of the entire community. We can't forget that we are all together and will come through this challenge by trusting and relying upon one another.
We will keep you updated on any news or information as it arises. Please visit lakelandco-op.crs and our Facebook Page for all up-to-date information.

For more information:
General Manager
JP Stassen
Lakeland Co-op
Phone: 780-826-3349
Email: lpsc1@telus.net
MARCH 16, 2020
The novel coronavirus (COVID-19) pandemic is a global challenge that's having a very real impact on all Western Canadian communities that Co-op serves.
Lakeland Co-op is taking many steps across all locations to help our communities stay safe and healthy. We're saddened by the news of all those who have been affected and we want to be diligent about doing our part to prevent more impacts.
Lakeland Co-op locations are cleaned and sanitized daily as part of regular business, however are increasing the cleaning frequency of high touchpoints such as debit machines, counters, cart handles, etc. We are also ensuring that available preventative resources are made available to both team members and customers.
Lakeland Co-op is also working with our team members to ensure that they have current information on prevention a they can stay healthy or stay home if they are feeling ill. These practices are informed by Health Canada and the World Health Organization. We're also encouraging all Lakeland Co-op members and customers to keep informed on prevention measures by visiting Health Canada, WHO and other helpful resources.
Given the guidance we've received from these agencies, as well as our own preparedness efforts, we believe that we're taking the right steps to ensure that Lakeland Co-op locations are safe. We'll also make sure that our prices on essential items remain stable throughout this challenging time.
Thank you for being a loyal Lakeland Co-op member and customer. We'll continue to update you on our efforts to help Lakeland Co-op and our Community stay safe and healthy.