Prepare Your Home For The Christmas Season in Bonnyville
Actions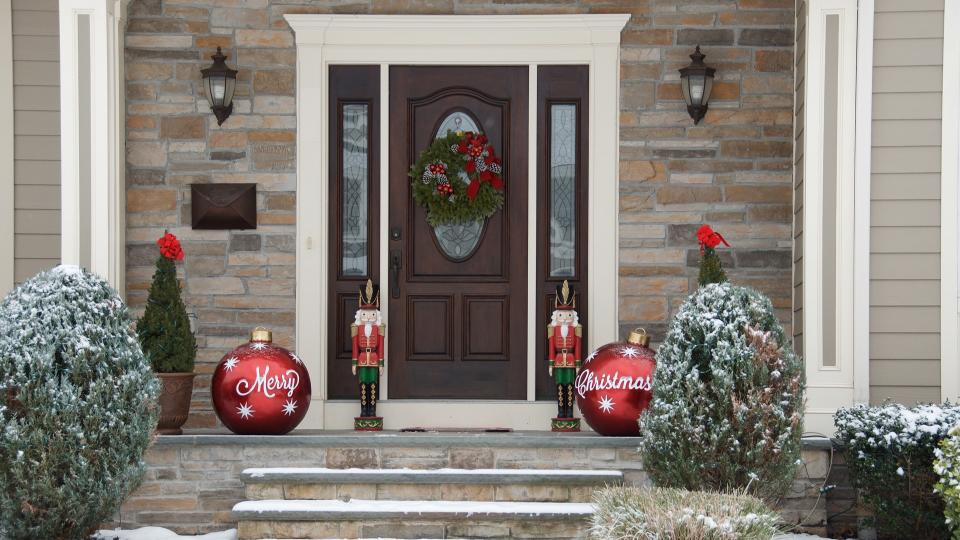 Prepare Your Home For The Christmas Season in Bonnyville
December 16, 2019
Relatives coming to visit, friends dropping round to say hello, there's no doubt about it - the holidays are going to be hectic.

Preparing your home for the celebrations ahead may seem daunting and it's difficult to even know where to begin.

The key is to plan ahead, make a list of everything that needs doing and begin preparing your home for the holidays with minimal stress.

In this blog, we're going to go through what parts of your home you should prep for the holidays and what things you should make sure you have ready for your guests. Read on to learn our festive secrets to a calm, stress-free holiday.

Sweep Away The Cobwebs

Take some time to give your home a deep clean. Vacuum, dust, mop and polish every room, so your home is sparkling over Christmas - and not just because of the fairy lights!

It's a good idea to go through your cupboards and your refrigerator to see if there are any foods that are going out of date soon. Throw out any food that has gone off and move any food that is close to its use by date to the front so you'll remember to use it before the others.

Decluttering is a great way to make more room for your guests and help make your home tidier. Go through all the rooms in your home, especially the one your guests are staying in, and put away any items that may be cluttered on the beds or scattered on the floor. Clear surfaces and organise your shelves to make room for Christmas decorations.

Get Your Bathrooms Guest-Friendly

With guests on their way to your home be sure to get your bathrooms ready for them. They are usually the first areas you need to clean up before any guests arrive. Try to do a two-minute clean every morning to make sure that your bathrooms are in tip-top condition for any guests that might appear unexpectedly at your front door.

If you have guests staying with you overnight or for a couple of days, make sure the bathroom they are using is ready for them. Clean it thoroughly, removing any dirt from the shower and giving the sink a clean. Provide them with fresh towels and any toiletries they might need.

Stock Up For The Winter

The holidays are a great time for meeting old friends and reconnecting with family that live far away. But, this means there are going to be a whole lot of unexpected house calls. Having to entertain guests last minute can be a difficult task to overcome - so make your life easier by stocking up your cupboards and your freezer with a few delicious treats and snacks you can pull out if needs be.

Keeping a few trays of cookies ready to go will make it easier for you to satisfy any unexpected hungry guests. It's a good idea to keep a wide range of refreshments available for your guests too. Maybe some cans of soda for the kids and a couple of bottles of wine or some beers for your the adults.

Decorating Your Home

The Tree!

Probably the most significant part of anybody's Christmas decor and the most fun to put up is the tree. Everybody enjoys hanging up baubles and wrapping the tree in tinsel! Having a Christmas tree up is guaranteed to make it feel a lot more festive in your home for you, your family and your guests.

Place your tree somewhere in your home where everybody can see and enjoy it. Then start decorating! Start with the lights first, wrap them around the tree and weave them in and out of the branches. You can use coloured or clear lights to decorate your tree. Next up, decorate your tree with ornaments of all shapes and sizes and top it off with a tree topper!
Decorating is a great way to bring the family together so encourage everyone to hang up their favourite ornaments.

If your tree is a real tree, be sure to keep it healthy to prevent shedding. Keep it away from any heating vents and make sure to sweep up any needles that fall from its branches.

Bring Out The Novelty Decor

If you have some Christmas novelty decor - like snow globes, nutcrackers or Santa statues - then take them out and decorate the rest of your home. Place them in areas where your guests will see them, and create a festive atmosphere throughout your home.

Don't Forget About Outside
Don't forget to decorate the outside of your home too!

Before you get to decorating, make sure your garden is tidy and ready to make a great impression on your guests. Pull out any unsightly weeds and rake away any leaves that might be clogging up your walkway. If we're lucky enough to have a white Christmas this year, be sure to clear all the walkways and sidewalks of snow and ice. Not only does clearing the snow and ice add to the outside appeal of your home, it's also required by the Town of Bonnyville for pedestrian safety.

Once you've got your house all neat and tidy you can start decorating it. Hang a wreath from your door, put up some outdoor Christmas lights and maybe even choose a light-up figurine or two. You can also string lights over trees and bushes on your lawn to create a magical atmosphere for any guests and people passing by.

If you need to stock up on new Christmas decorations for your home, take a trip to your local Lakeland Co-op Home Centre to pick up lights, baubles, decor and even your Christmas tree!
Discover more: