The Perfect Gift For The Special Farmer In Your Life
Actions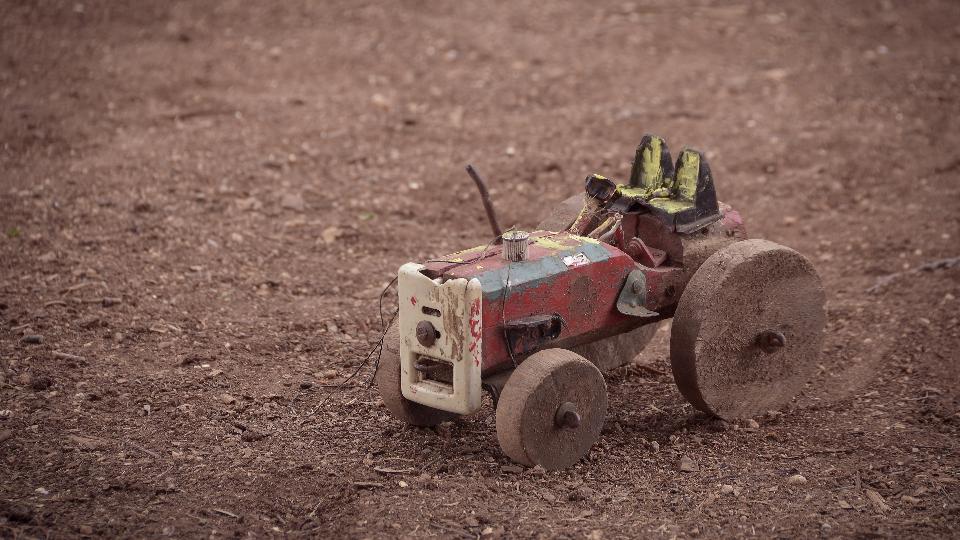 The Perfect Gift For The Special Farmer In Your Life
January 15, 2020
While it's easy to buy books and toys for the kids, it can be pretty difficult figuring out what to get the farmer in the family.
Well don't worry, we've got you covered. In this blog, we are going to showcase the best gifts for the farmer in your life.

What To Buy A Farmer

When buying gifts for farmers you need to take into consideration what sort of farmer you're dealing with. Some gift choices are great all-rounders - but certain gift choices might only suit a dairy farmer or a beef farmer and other options might only suit a crop farmer. Knowing your 'audience' is the first step in figuring out what the perfect gift to buy is.
Next, you'll need to take into consideration how much you're willing to spend. I'm sure all farmers would love to wake up Christmas morning to a brand new combine harvester but realistically that's not going to happen!
How much you're willing to spend will probably depend on how close you are with the farmer. If you're distant cousins then a small token like a pen-knife or a new set of gloves might do the trick but if they're your husband or wife then you should probably raise the amount you spend on your gift.

Gift Ideas For Farmers

A new toolbox
A new toolbox is a perfect gift for any farmer. It's practical, helpful and they will definitely get good use out of it around the farm and at home. If their tools aren't organized or they're constantly looking for the tools they need, then a toolbox will be the ideal present to give them for their birthday or other special occasion.

Tools for the new toolbox
If you want to make their present a little more special this year, then think about buying some new tools alongside the brand new toolbox. Here's a list of some of the essential tools we think every farmer should have in his or her toolbox.
A flashlight to help them continue their work now daylight hours are shorter.
A headlamp to free up their hands during any late-night jobs on the farm.
A pen knife or folding knife - these are probably one of the most useful tools a farmer could have as they'll use them every day for opening silage bales or cutting twine.
A hammer, wrench, spanner and screwdriver - all essential tools to help them during their working day.
Bailing twine - you really can't have enough bailing twine! They'll be grateful there's some in their toolbox when they can't find any to use.
A good rain jacket
Nothing beats a good rain jacket because nothing is worse than being stuck outside all day, trying to do a job and just getting absolutely soaked.
Buy a good quality rain jacket for the farmer in your life. We're not talking about a cheap rain mac from the dollar store, go to your local CO-OP and buy some decent rain gear. One that is completely waterproof, keeps them warm and is long enough to keep most of their body dry.

Rubber boots
If you're buying them a rain jacket you might as well buy them some new rubber boots to go with it. Farmers can go through a pair of rubber boots in less than a year so gifting them a new pair is the perfect solution.
Another practical gift that they are assured to get plenty of wear out of. Just make sure you get the right size!

Seat covers
If your farmer's seat covers for their truck are getting a bit ragged and worn out (or the one for the tractor is beginning to look discolored and dirty) then this is the perfect opportunity to buy some new ones.
A seat cover might not seem like much to you but to a farmer, it's a necessity and often just what they need. Seat covers come in numerous colours as well so you can pick out the one you think would work best for the farmer in your life.

Forcefield fault finder
This is a handy little device that makes finding faults in an electric fence so much easier. It's a simple device that doesn't require any long cables or wires and has an easy-to-read digital display.
By holding the device on the fence line, it will give an accurate reading of the voltage. It will tell you how severe the fault is and in which direction the fault is going. It's a simple, handy little tool that will make electric fence maintenance a whole lot easier for any type of farmer.

Fox light
If the farmer in your life keeps chickens or sheep then a fox light could be a really useful present to give them. It's designed to mimic how a person walks with a flashlight in order to scare off any hungry foxes looking for a chicken to steal.
With a fox light, your farmer can rest at ease knowing their livestock is safe from the jaws of a fox.

Gift cards
Gift cards may not be the most inventive gift ever, but they're probably the safest choice. If you still don't know what you should get the farmer in your life then maybe consider getting them a gift card for a store they like (like their local Co-op!).
Want to see a wide range of agricultural-based products that the farmer in your life will love? Drop by Lakeland Co-op Agro Centre today and browse our huge range of ag items and gift ideas.
Discover more: