The Top 10 Rated Best Snow Blowers For Winter 2019
Actions
The Top 10 Rated Best Snow Blowers For Winter 2019
October 30, 2018
Winter is almost upon us this year with some of us already seeing snow (and Calgary already having to dig out of a blizzard). That means it's time to stock up on winter supplies, including a new snow blower. You definitely don't want to be stuck out there in the cold with a plow or shovel.
But finding the best snow blowers can be a bit overwhelming. There are so many brands to choose from, not to mention all the different models. Where do you even start?
How about taking a look at some of the top rated snow blowers. That is the four brands we have listed here. Not only have we narrowed your choice down to four brands, but these models are some of the best in the business.
If you're looking for a new snowblower for the 2018/19 winter season, keep reading for a quick review of each of these.
The Top 10 Rated Best Snow Blowers for Winter 2019
The top rated snow blowers you'll find on this list were chosen for their durability and quality. This means they are long lasting machines that will get the job done right, the first time, every time.
You'll note that there are more TroyBilt machines listed than any other. That's because these snow blower reviews are based on popularity. Troybilt is a trusted name in households all over Canada.
Without further adieu, let's check out your options.
Snow Joe
SnowJoe understands that every front yard, driveway, and region is different and gets varying levels of snowfall. Not to mention that some people only require a small snowblower for quick little jobs while still others need more heavy duty equipment. That's why they make a range of snowblowers for every occasion.
1. Snow Joe SJ623E
The SnowJoe SJ623E is lightweight but powerful. It's one of the best snow blowers on the market for its ease of maneuverability and reliability. This is an electric blower which makes it easy to use and more eco-friendly.
Yard Machines
The Yard Machines brand is designed for the average homeowner. They craft several different makes and models from lawn mowers to snow blowers. These products are durable and efficient making them some of the most competitive in the market.
2. Yard Machines 21" 123cc Single-Stage Snow Blower
Perhaps the best single stage snow blower for the price is the 21" 123cc single-stage Yard Machines snow blower. It's powerful enough to accomplish moving even large drifts with a 13" intake and 21" clearing width. It's powered by a Powermore OHV 4-cycle engine which means you don't have to mix gas and oil before use.
Poulan Pro
Poulan brand is owned by Husqvarna and these two brands often share technologies. They provide an array of outdoor equipment including leaf blowers, chain saws, lawn mowers, and snow blowers for the mid-level consumer.
3. Poulan PRO 254cc Gas Dual-Stage Snow Blower, PR270
For much larger jobs, you may opt for the Poulan PRO 254cc gas powered, dual-stage snow blower. The PR270 model features an electric start and power steering for easy operation. With a 23-inch intake height and six speeds, you'll have the yard cleared in no time.
Troy Bilt Brand
Troy Bilt began as Rototiller Inc. in Long Island, NY in 1932 and has since become a well-trusted name brand around North America. You'll find more than rototillers these days with a wide selection of yard products including lawnmowers and snowblowers. They manufacture the best snow blower for the cost, and the products are quality.
4. Troy Bilt Storm 3090 XP Snow Thrower
This two-stage, self-propelled, gas snowblower features an electric start and 'Just One Touch'. 'Just One Touch' is an electric 4-way chute control that adjusts the pitch and direction of snow discharge with just the touch of a finger. You'll also like the 'Touch 'n Turn' power steering.
5. Troy Bilt Storm 2625
The Troy Bilt Storm 2625 is up for the challenge that any storm brings to town. With a dependable 243cc engine and a 21-inch intake height, you'll be clearing the highest drifts all over the neighbourhood!
6. Troy Bilt Storm 2410
When confronted with a foot or more of snow, you'll want something that is self-propelled with a wide intake height. This blower offers both. The Storm 2410 offers six speeds and two reverse speeds allowing you to adjust the control of your direction easily.
7. Troy Bilt Storm Tracker 2690XP
The Troy Bilt Storm Tracker 2690XP is designed to give you 50% more ground contact and superior traction. It features the 'Just One Touch' 4-way chute control with a 26-inch clearing width. You'll enjoy the in-dash headlight for low visibility conditions and heated hand warmers as a luxury bonus.
8. Troy Bilt 2890
The Troy Bilt 2890 is a strong machine with a 357cc engine and 28-inch clearing width. This is a three-stage snow blower that will move more snow with less effort. It includes the 'Just One Touch' and 'Touch 'n Turn' features as well as heated hand grips.
9. Troy Bilt 2860
The Troy Bilt 2860 comes with a 243cc engine and airless tires so you never have to worry about a flat. This machine will clear up to 16 inches of wet, heavy snow in less time with a 28-inch clearing width and 21-inch intake height. It features six speeds and two reverse speeds.
10. Troy Bilt Arctic Storm XP Snow Thrower
For areas that see high average snowfalls (like Alberta!), a big beast will only do. Featuring the 30-inch, two-stage, 357cc snow blower. It has a 23-inch intake height and 30 inches of clearing width. With a 14-inch serrated steel auger, it's sure to move the most snow in little time.
Final Thoughts
You should always check out snow blower ratings before you buy and make sure your snow blower will live up to the job ahead. The best snow blowers will last at least five winters.
If you're ready to start preparing for winter and want to get your hands on some of the best snow blowers we have to offer, feel free to contact us or check us out online. You local Co-op Home Centre is your go-to place for projects around the home -- whatever the season!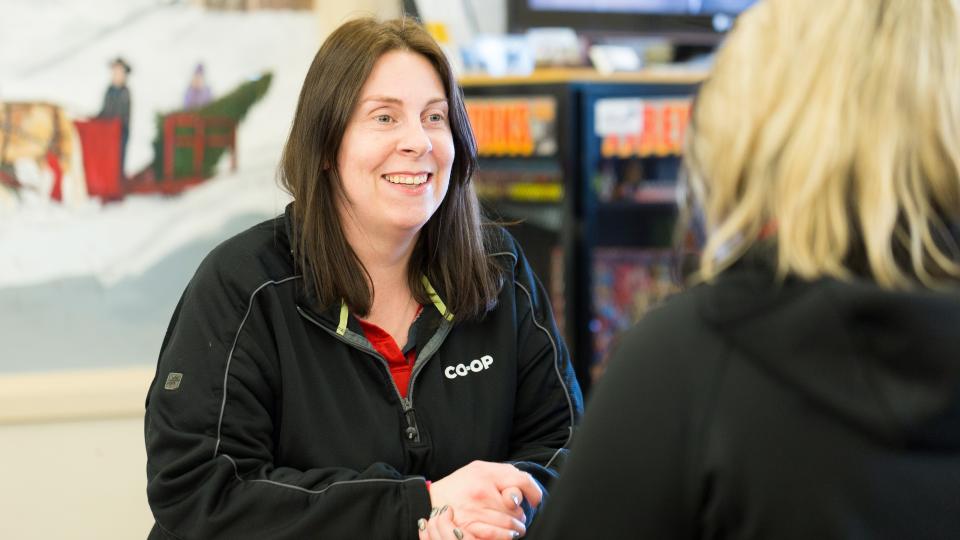 Discover more: