Vinyl Plank Flooring, Laminate & More: Comparing Your Option
Actions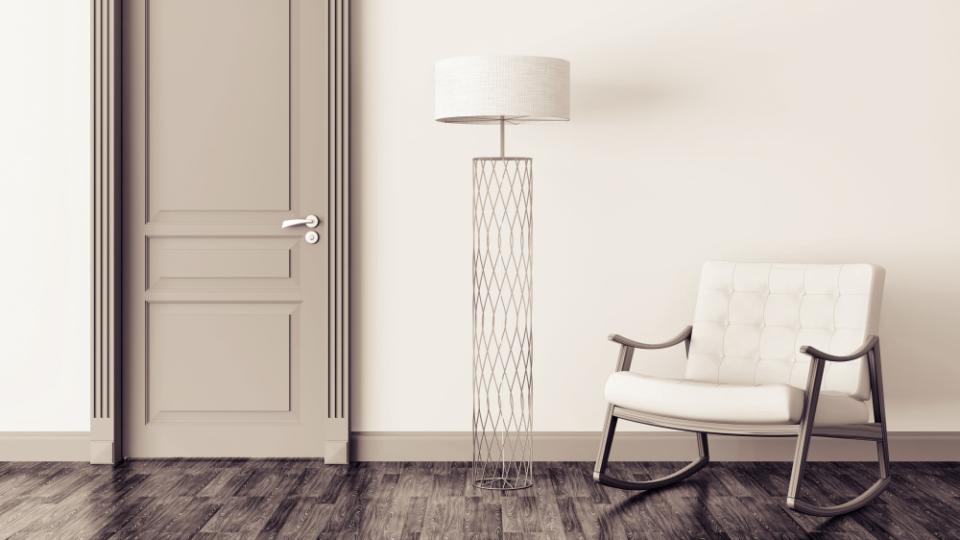 Vinyl Plank Flooring, Laminate & More: Comparing Your Option
January 31, 2019
Comparing flooring options for your home or office can be an overwhelming process. In order to select the best type of flooring for your specific needs, you should consider the price, product life, and installation options for each type of flooring available. Below is a comparison of the most common types of flooring along with a look at the importance of proper installation.
Solid Hardwood Flooring: Offering Timeless beauty and quality
Solid hardwood floors are often chosen by home owners and business owners seeking the highest quality flooring option that is most likely to bolster their property's resale value. While hardwood floors are prized for their timeless beauty and quality, they are typically among the most costly flooring types available. Some of the reasons why property owners choose hardwood floors include the following:
Style variety: Buyers can choose from a variety of different species, plank widths, and colours
Finishing options: You can buy pre-finished floors or unfinished floors that you can finish on your own and customize to meet your needs
Eco-friendly: Hardwood floors are the most environmentally-friendly flooring option, as wood is a natural resource that is renewable
Enhance acoustics: Hardwood floors offer superb acoustic properties and channel sound reflections
Restorability: Property owners can opt to refinish existing floors to improve their condition or change their colour

Before choosing hardwood floors, you should consider some of the drawbacks of solid hardwood floors. First, they are more costly than most other types of flooring options. Second, hardwood floors can create an environment that is too noisy for some homeowners. And finally, natural hardwood floors can require refinishing, especially if you select a softer hardwood flooring option.
Laminate Flooring: An attractive, Low-maintenance Choice
Commonly known as a "floating floor", a laminate floor can be installed on top of your existing floors. Laminate floors emerged in Northern Europe in the 1970s and later gained popularity in the United States and Canada in the 1990s. Laminate flooring is constructed by using a high pressure bonding system to fuse layers of durable material to one another. Laminate flooring continues to gain traction in Canada due to the following benefits:
Wide selection: Laminate floors are available in a wide range of options from budget-grade brands to luxury laminate floors
Design variety: Today's laminate floors are available in a host of different designs that mirror ceramic tile, hardwood, and stone
Ease of installation: Many people like laminate floors because they do not have to remove their existing floors in order to install them
Construction: Laminate floors are durable due to the presence of a moisture barrier and a protective layer of transparent melamine resin
Low-maintenance: Laminate floors are spill-resistant and easy to clean with a broom and mop

While laminate flooring is cost-effective and low-maintenance, you should consider its drawbacks. In addition to being susceptible to moisture damage, laminate flooring cannot be refinished and is difficult to repair. In contrast to hardwood floors or vinyl plank flooring, repairing a laminate floor is not as easy as simply replacing a plank.
Vinyl plank flooring: A superb combination of durability and beauty
"...There was nothing to worry about floating vinyl plank flooring. I was able to install 150 sq. ft. in less than a day without any problems. Installing vinyl plank flooring was fast and easy compared with the other floors I've installed. And the next time we need new flooring, my vote will be for luxury vinyl."
- Family Handyman
Vinyl plank flooring is rapidly gaining popularity among homeowners and business owners because it is affordable and 100% water resistant. Planks typically measure 1.2 m in length and are available in widths between 10 and 20 cm. Vinyl flooring planks can be easily cut to size for special projects, making them a good choice for do-it-yourself aficionados. Here are some of the many reasons why vinyl plank flooring is a top flooring choice for homes and commercial facilities:
Excellent durability: Vinyl plank flooring is highly resistant to scratching or chipping, making it ideal for homes with children and pets
Extensive colour options: Vinyl plank flooring is available in grey, white, black, and a variety of dark and light wood finishes
Easy to cut to size: Unlike other flooring styles that require a saw to cut to size, vinyl plank flooring can be cut to size using a utility knife
Installation options: Buyers can typically choose from peel and stick options or floating options
Simple to clean: Unlike some floors that need waxing, vinyl plank flooring can be cleaned with a steam mop or a wet mop and mild cleaners
Attractive price: Vinyl plank flooring is significantly less costly than hardwood floors, ceramic tile flooring, or marble floors

While vinyl plank flooring offers an excellent combination of quality and beauty, vinyl plank flooring is prone to fading and is more easily damaged by extreme temperatures and sharp objects. For these reasons, it is not a recommended flooring option for outdoor environments.
The Importance of Accurate Installation
Regardless of the type of flooring you select, it is important to make sure that your flooring is properly installed. Your existing floor and subfloor should be thoroughly evaluated to make sure that it is prepared to support the addition of your new flooring. Whether you attempt to install your new floors on your own or seek professional installation, you should remember the importance of accurate installation. Here are a few key points to remember:
Proper measurement: Failure to properly measure flooring can result in wasted flooring and unsightly gaps between planks
Cost control: Unless you have successfully installed floors in the past, you may end up spending more money trying to install floors yourself
Strategic staggering of planks: Accurate installation requires proper staggering of planks for a professional, seamless appearance
Attention to project deadlines: You may end up missing your project's deadline by trying to install flooring on your own
Flooring hazards: Exposed nails, uneven flooring, and unplanned gaps can result if floors are not properly installed

The Bottom Line
Choosing the best type of flooring for your home or office requires a careful comparison of the advantages and disadvantages of each flooring type. Once you select the best flooring option for your needs, you need to make sure that your flooring is properly installed. To learn more about the various flooring types available in your area, we invite you to contact us.
Your local Co-op is here to help you make sound purchasing decisions for your home and business. We look forward to hearing from you!
Discover more: