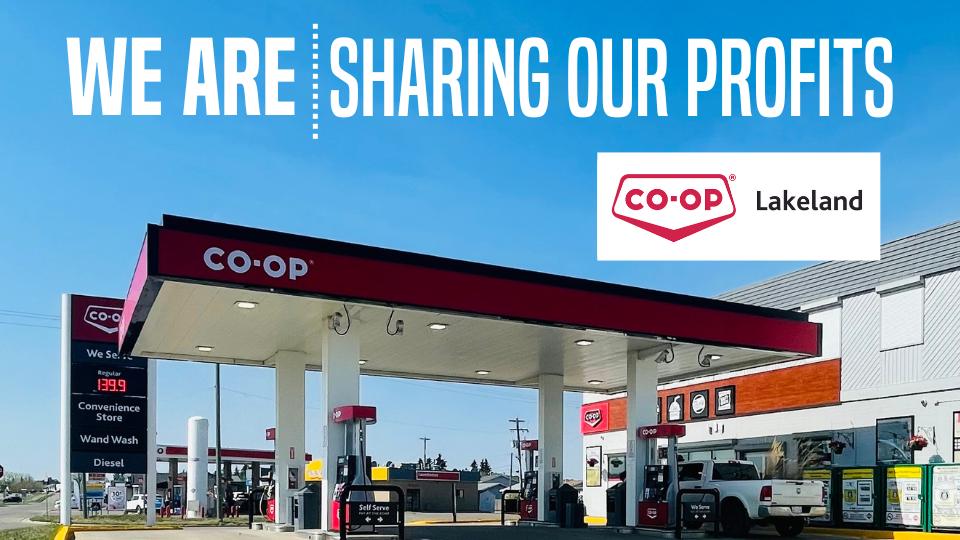 We Are Sharing Our Profits
July 25, 2023
Your membership matters, and we 𝐭𝐡𝐚𝐧𝐤 𝐲𝐨𝐮 as an owner and a customer for your continued support! This year, we will be returning more than $1.5million to our members in the form of equity and cash-back.
You don't need to be a member to shop at Lakeland Co-op, but if you're not, you're missing out on the benefits! If you're not a member, and would like to become one, click here to read more and sign up online: bit.ly/MembershipMattersMore
Allocation is based upon 2022 financial results and the total purchases you made in 2022 using your Lakeland Co-op membership number.
We're returning:
4.8 cents/litre on FUEL
3% on AGRO
3% on HOME CENTRE
3.5% on OIL and TANKS
3.5% on PROPANE
3% on CHEMICAL and FERTILIZER
3% on FOOD and CONVENIENCE
Discover more: