We're Eliminating Single Use Plastic Bags
Actions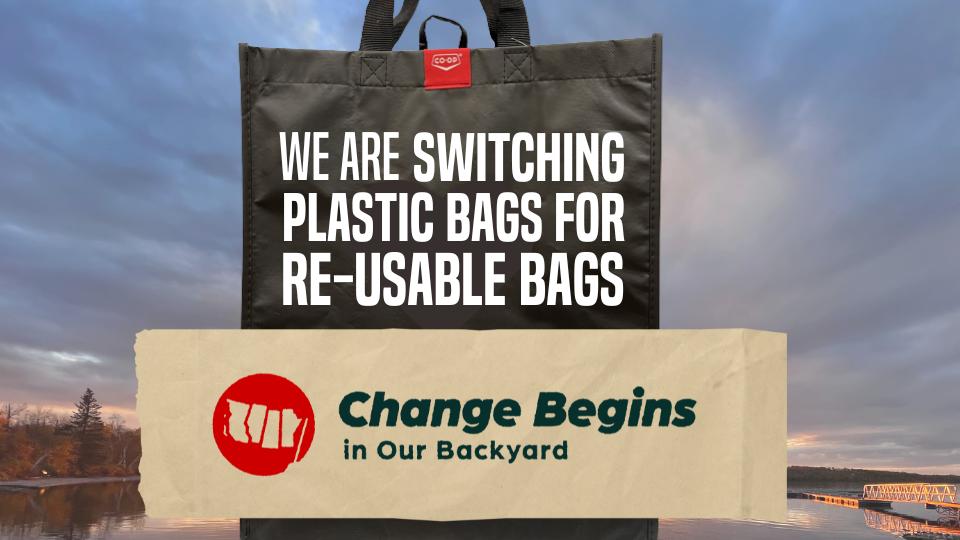 We're Eliminating Single Use Plastic Bags
March 9, 2023
We're joining all other retail Co-ops across western Canada in our commitment to reducing problematic packaging. While we know a great deal of work is still to do in ensuring we operate as sustainably as possible, we are taking it one step at a time.
Following the December, 2022, ban on the manufacture and import of single-use plastic checkout bags, cutlery, hard-to-recycle food service waste, ring carriers, stir sticks and straws (with some exceptions), all of our locations will completely eliminate single-use plastic bags in 2023.
Federated Cooperatives Limited (FCL) will cease selling single use plastic bags to retails in April, 2023, to coincide with Earth Day. As we use up our in-stock inventory, our locations will be offering reusable bags (and paper bags) for a nominal charge. Customers are encouraged to shop at our locations with their own reusable bags as well.