Winterizing Your Lawn Equipment
Actions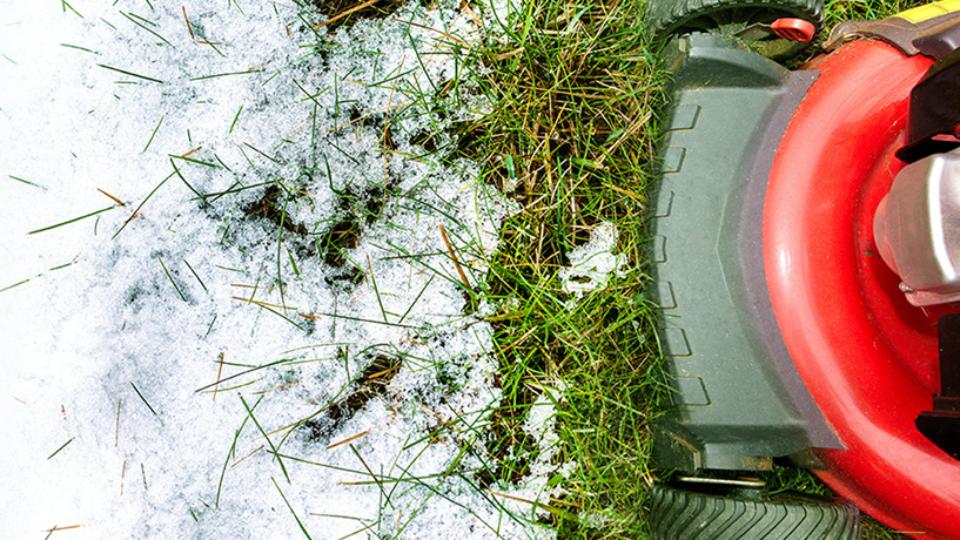 Winterizing Your Lawn Equipment
October 30, 2023
With the arrival of fall and winter approaching, most of the lawn and garden work is behind you. Your lawn mowers, leaf blowers, trimmers and tillers will no longer be needed until next spring. Winterizing your equipment is important. To get the longest life and best performance out of your gas-powered lawn equipment, there are several steps you can take to prepare for next season.
1. Run Out the Gas
Gasoline left in an engine's fuel tank and carburetor can degrade over time and form gum and deposits leading to starting issues next spring. Start by running your mower or trimmer until it is completely out of gas. If that is not possible, add fuel stabilizer to prevent degradation of remaining gas.
2. Clean Equipment
Brush or wipe dirt and debris off the outside of the engine and housing. Gently turn lawn mower on its side and spray the underside clean with a garden hose.
3. Clean or Replace Air Filter
Find the air filter on your machine, remove the cover and filter, and clean or replace it. Then replace the cover and make sure it is screwed/clamped tightly in place.
4. Change Engine Oil
Remove the oil drain plug and drain the existing oil into a container for recycling. Put the drain plug back in and refill with the type of oil recommended in owner's manual, filling to the proper level.
5. Replace or Sharpen Blade
Mark the blade so that you will remember the side that faces up. Then remove the blade and sharpen the beveled side. Use a file, sharpening stone, grinder or belt sander to follow the angle of the bevel gently and sharpen the edge. Make sure to take the same amount off each of the cutting edges for balance. Last, reinstall the blade on the mower.
6. Clean or Replace Spark Plug
Remove the spark plug and clean and reset the gap; replace a worn spark plug with the same type. Install the clean or new plug in the mower, being careful not to over-tighten it.
Safety
Always remove the spark plug wire from the spark plug before working on gas-powered lawn equipment to prevent it from accidental start-up.
Remember to wear appropriate safety glasses and gloves to protect against harmful chemicals and debris.
Visit the Lakeland Co-op Home Centre and Agro Centre for all your maintenance needs, and have your lawn equipment ready to run properly when spring arrives next year.
Discover more: