10 Budget Friendly Outdoor Lighting Ideas
Actions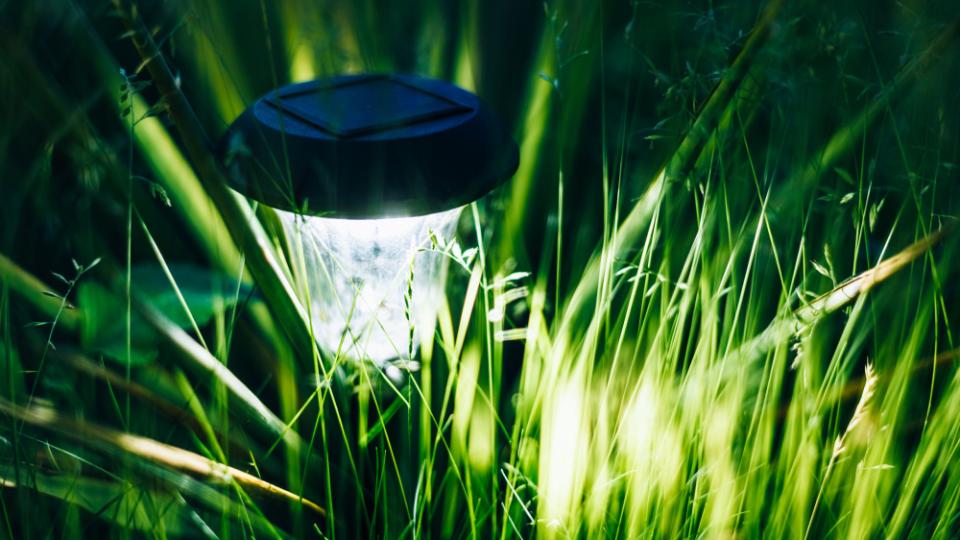 10 Budget Friendly Outdoor Lighting Ideas
August 17, 2018
Summers are a great time for warm weather fun, tropical drinks and plenty of exciting and relaxing activities. But the fun doesn't have to stop when the sun goes down.
Make your party last into the night under the stars with the right outdoor lighting. You won't have to spend a small fortune on lighting fixtures either.
Want to know more?
Here are 10 budget-friendly outdoor lighting ideas that will make your outdoor space cosy.

1. Elegant Candle Chandelier
Nothing says elegance more than a lovely chandelier. But chandeliers aren't limited to the indoors.
And they don't all require wires that need to be attached to the ceiling. You can hang a chandelier made from candles above a table or suspend it from the beams of a pergola or the roof of a covered patio, deck or porch.
Pick up some battery operated LED candles and the wind will never ruin your evening views. You can also create a beautiful canopy of light by adding string lights around the mounting of the chandelier.
Create an elegant look that hangs overhead for late night dining and entertainment. They can even provide enough light for family board game night.

2. Romantic Ambiance
Cuddle up with someone special on your favourite patio furniture for two while you bask in the soft romantic light. Place 10-12 pillar candles of different heights and sizes randomly on a low shelf or table.
Thirty inches high or lower is an optimal height. Organize your candles randomly for a natural look. Pick up some battery operated candles. They're a safe choice and you won't have to interrupt the mood to relight the candles when the wind gusts.

3. Solar Deck Stair Lighting
Placing lights along the stairs is a good safety measure. And with solar deck lighting, you won't have to call a professional.
Affix them to any flat surface with mounting screws. They look great on the deck stairs, a porch, on a walkway or a garden path. Plus they charge during the day in the sun and will light up at dusk.

4. Solar Lights in Flower Pots
One of the most subtle lighting ideas is to place solar lights that change colours in flower pots. You can set them anywhere outside and you won't have to concern yourself with the need to plug them in.
And you'll love how the lights accentuate the colour of your flowers. Opt for a solar light that changes colours for a fun effect or keep it simple with a single colour that stays the same.

5. Electric Lamps
Electric lamps can give a nice look to a side table outdoors. Just plug the lamp into a nearby outlet on your patio.
Choose a lampshade colour and design that complements your outdoor decor and is will last in inclement weather. This makes a great accent piece for your outdoor decor theme!

6. Layers of Light
Brighten your outdoor space with layered lighting. Layers of light work for different purposes and activities. They illuminate outdoor walls, brighten your space and soften outdoor entertaining areas with just the right amount of glow.
Mount small directional lights in tree branches and place candle lanterns around the base of the tree for a warm ambience and cosy lighting effect all night long.

7. Glass-Enclosed Lanterns
If battery-operated lighting is not your thing and you must see the lights flickering, you'll love a glass-enclosed lantern. Arrange them on your outdoor dining table and invite guests to a wine and cheese party.
Or place them on the edge along the wall or hang them up high. You can buy wax candles or use LED candles. Choose lanterns that complement your individual decorating style. Try vintage, modern, classic or country.

8. Vintage Charm
Want to make your outdoor space evoke vintage charm? It's easy with vintage-themed lighting fixtures.
Use exposed filament Edison Bulbs to create a dramatic effect and the look from days gone by. Place your vintage lighting fixtures on your patio, your deck or circle them around a table with an umbrella.

9. Cafe Lights on a String
Cafe lights evoke a magical glow to an outdoor backyard space. But if you don't have many trees or a roof it can be a challenge to hang them.
But there is a solution. You can string them up on a wood post that goes into the ground and suspend them from a planter.
They are one of the best outdoor lighting ideas for renters because you can take them down after the party ends. A great decorative touch for your long weekend celebration or summer evening gatherings.

10. Lighting for Outdoor Living
Do you have an outdoor living space that you use for a variety of occasions? This lighting solution works for family get-togethers and also business meetings that last into the evening.
Use classic outdoor lighting that provides light without being too bold. It will give you a good source of light in which to read. Arrange paper lanterns around the perimeter of your living space.
Then buy an inexpensive fire pit and make it your centrepiece. They run as low as $20. Place your firepit in the middle of the couches and other seating in your outdoor living area.
It will keep you warm on cool summer nights and also provide a warm, inviting ambience that can be both festive and practical.

The Final Touch On Outdoor Lighting Ideas
Now you have some terrific outdoor lighting ideas you can use for a wide variety of occasions from family gatherings to holiday parties and casual business meetings that go into the evening. And the best thing: they don't cost much at all.
Lakeland Co-op is a member-owned cooperative invested in the local community and our members. Check out our membership benefits, discover the latest events or get in touch with any questions.
Discover more: