9 Indoor Christmas Decor Ideas for Your Home This Year
Actions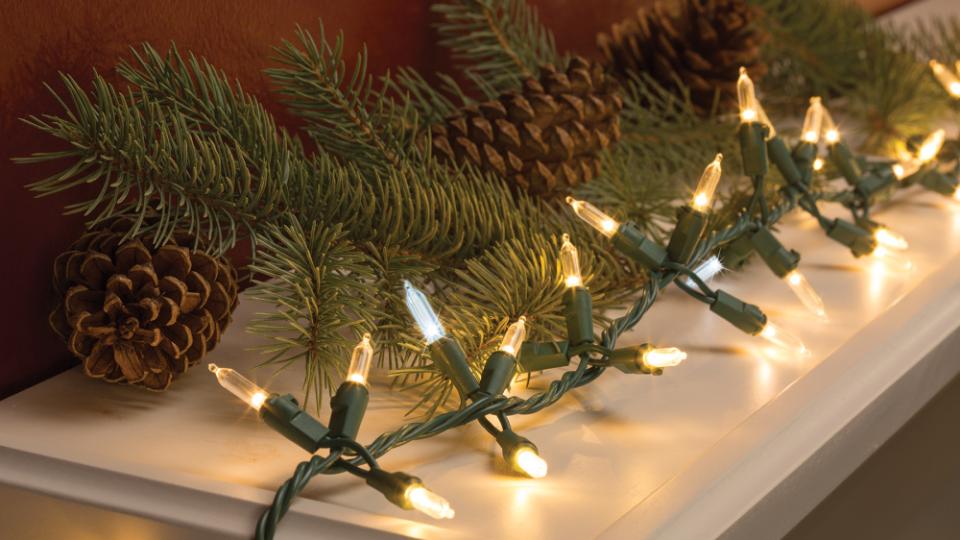 9 Indoor Christmas Decor Ideas for Your Home This Year
November 27, 2018
Christmas is coming! And it's nearly time to start shovelling snow and begin the process of decorating the inside of your home. [Insert Elf .gif here!]

There are thousands of Christmas decor products on the market. Some are tasteful and some are a little more whimsical.
Whether you're planning on entertaining or it's just for you, having your Christmas house decorations looking stunning is always a great way to get in the spirit. With that in mind, we want to help you celebrate the season in style.

Keep reading to learn nine of the best Christmas decorations you can use to create the perfect look this season.
1. Your Christmas Decor Doesn't Have to Be Just Red and Green
While technically red and green are the traditional Christmas colours, it doesn't mean you can't break away and try other colours. You can go minimalist with using mostly white decorations mixed in with metals like silver and gold. And pastels are just as pretty, even if they aren't as traditional for indoor Christmas decorations. You can also try adding in colourful patterns and break out your cozy textiles.

Don't be afraid to mix and match things together. You might be surprised at how well everything turns out.

2. Go for the Minimalist Look
You can show your Christmas spirit without having it look like Christmas has exploded all over your home. Adopting a minimalist Christmas style is a great look, especially if you live in a small home or condo.

A small tree tastefully decorated can make a huge statement in a small space. You can also hang a small wreath on your door or over your mantel to make a holiday statement without taking up too much space.

And if you're not a minimalist and you want a little more whimsy with your Christmas, that's totally OK! You can always theme things around a childhood favourite like Peanuts or The Nutcracker -- and really run with it!

3. Display Your Christmas Cards Creatively
Christmas is a time to reach out to friends and family to express to them how grateful you are to have them in your life. And when you receive those same sentiments in the form of a holiday card back, you want to display them for everyone to see.

You can put scotch tape on the back and place them on your wall in the form of a Christmas tree. Use hooks or clothing pins to string them on your staircase.

4. Decorate Your Mantel with Pine Cones
If you have a mantel, it's the perfect place to make a statement with your Christmas home decor. Try using pine cones to decorate the mantel with this year.

You can spray paint them red or green (or silver or white). You can also paint them in metallic glitter to make them shine.
Don't be afraid to pile them on top of each other. You can then add in a few Christmas ornaments on top for added effect.

The pinecones will add texture while letting your accent colours shine through.

5. Make Your Own Advent Calendar
One of the most fun parts about Christmas is counting down the days with an Advent calendar. And it's an easy home-based DIY project anyone can do!

Simply take lined envelops and stick-on-numbers to transform your large bulletin board into a makeshift Advent calendar. You can fill each envelope with yummy holiday treats. Things like gift certificates, candy canes, and make-your-own coupons make great Advent gift stuffers.

Everyone in your family will delight in discovering what new gift they're going to receive each day as they count down the days until December 25.

6. How to Light Your Tree to Perfection
While the days are gone where you pull out your holiday Christmas lights only to discover one bulb died and now the whole strand doesn't work, it doesn't mean decorating your tree with lights has gotten much easier.

Unless, of course, you know how to light your tree the right way. No matter what size your tree is, you should start by lighting your Christmas tree from the top down.

Work in sections rather than going round and round the tree. Put your lights in toward the trunk of the tree. Then work them back out to the tip of the next branch. Secure the lights by slipping the tip between the two wires on your strand.

And don't forget to participate in the Bonnyville Festival of Trees Week to compare your lighting abilities to the trees on display. If you really don't want to decorate the tree, you can purchase one from this event for a great cause. This year it's being held November 29 through December 2nd.

7. Make Your Own Ornaments
If you're in the mood to update some of your holiday ornaments, you can make your own using the old ones. You can also purchase traditional glass ball ornaments and start fresh.

Take your ornaments and wrap them in the fabrics and ribbons you have leftover from decorating your home and wrapping your gifts. You can hang several of the same types of ornaments on a smaller tree to get a bigger effect.

8. Let Your Presents Double as Decorations
Your presents are just as much a part of your indoor Christmas decorations as anything else. Use brightly coloured gift wrap to make them sparkle while they're under the tree.

If you're short on time or just aren't good at wrapping gifts, use holiday-themed gift bags and colourful tissue paper. You can display them under the tree or use them as decorations elsewhere until it's time to open them up.

9. Decorate Your Bedroom
Just because most people won't see your bedroom doesn't mean you can't decorate it. Pick up some beautiful holiday sheets to transform your bedroom into your own personal Winter Wonderland.

Wrap garland and lights around your headboard. Swap out your regular throw pillows for holiday-themed ones. And add a holiday blanket at the bottom of your bed.

You can even place a small tree on your night table.
Celebrate the Season with Your Community
In every home, the Christmas decor will be different. But the values that we as a community share are the same.

At Lakeland Co-op we want to wish you and your family a happy and safe holiday season. We strive to create an environment that brings our community together. Click here to learn how to become one of our members and join in the Co-operative, community-focused movement!

Pssst... Keep an eye out online and on our Facebook page for some amazing Christmas Tree Sales & Discounts!
Discover more: